People who are new to real estate usually want the stunning homes that sell for millions of dollars. The problem with these listings is that the buyers expect perfection – something that is hard to deliver.
Therefore, when you get listings that are less than perfect, use these tips to get a sale and push the focus on the upside.
1. Sell the future
Whenever you're selling a home that is less than perfect, focus on the potential. People buy dreams, they don't buy homes; so before you open the door to any prospects, do the research on the potential upside this home could have. If there are plans that are approved, then explain the redevelopment potential. If not, then talk about minor changes they can make that will have a big effect on the liveability of it.
2. Sell value
The reason people buy homes with upsides is because they believe they are getting something of value. As we have seen on Channel 9's The Block, sometimes just renovating a home and then selling it won't necessarily make you bags of money. Break the home down to simple maths. Explain what the land value is worth and what the house is worth. Explain how hard it is to find land for that value, and the value you can add. Explain really simple ways the seller can add value, such as new tiling, knocking a wall down, applying for a permit, or any other idea. You will have them seeing the potential then.
3. Be blunt
A potential buyer wants to know how much this will cost and the potential return on investment. Therefore, before the inspection, you should speak to the local council and ask how long it would take to approve plans for redevelopment, and the fees involved. Also ask their suggestions on all the alternatives they think would be possible. Once you have this information, tell the prospects that redevelopment ideas are already in the pipeline, the council is willing to work with them on this, and expedite the process to prevent them being out of pocket for too long.
4. Use a case study
A great way to sell a home that has redevelopment potential is to point to case studies. As an agent you should be well versed in the local market movements and what people have done in the area. Prepare a list of case studies where people have bought similar homes to this, and redeveloped it or added value and sold it. This will provide precedence and also confidence to the potential buyer that what they want to do is doable.
5. Get some basics amended
Before letting people into the home, it can't hurt doing some basic amendments. This can be as simple as a coat of paint and some new carpet. While you will have to outlay some money for this, it provides the potential for the redeveloper to also rent the property out while they get their plans ready or even live in it themselves. The cost may be $10,000 or $20,000, but in the long term the ability they will have to earn a rental income while they wait for plans to be approved can be massive.
6. Explain why demand will increase in the area
The person who buys a home that needs a lot of work won't be buying it to make money straight away, but over the long term. So discuss local urban growth and explain why this area will add value in the long term. Will there be increased infrastructure in the area? Are people and councils putting a lot of money and time in to cleaning the area up? If so, explain how in the next few years there will be added benefits and a lot of positive changes. This will help provide a visualised future of demand for the home.
Ultimately, the person who is buying this home will need to buy in to the upside you are offering. People are very reluctant to buy redevelopments and homes that require a lot of intense work in the project as they are weary that it could cost serious money. If you explain the above six points to them, and give them increased value on why this property will increase in value, and why this project is worth taking on, then you can increase your consumer interest and hopefully get more for the vendor.
ABOUT THE AUTHOR
---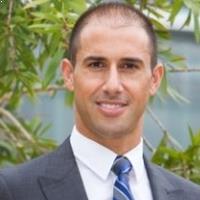 Rocky Bartolotto is the national sales director for homely.com.au. Rocky's extensive experience in introducing new product offerings to the market and client management abilities makes him one of the most knowledgeable property specialists in the country. In addition to his time working in the online space, Rocky is also one of Sydney's top auctioneers, with over 4,000 auctions performed through his business. He is the director and chief auctioneer at Property Auction Services.