Every year I attend the USA's National Association of Residential Property Managers (NARPM) Annual Convention and Trade Show.
And, every year, after listening to the educational sessions, learning about the latest products and services from exhibitors, and networking with as many of 1,200 delegates as possible, I am filled with knowledge that I believe can help positively change our industry back home.
One of the sessions I attended was 'Change the Game' presented by Hall of Fame motivational speaker and international business coach, Tim Gard. His message was simple but incredibly powerful – we can positively change the property management 'game' by feeling great about learning, playing and changing it. To do this, you must follow these three steps:
Learn the game
Become a master of your industry and don't settle for basic training. Have you ever stopped to consider what it takes to be a master chef? The investment required to move from basic training to master training, from prep cook to master chef, equates to countless hours and tens of thousands of dollars. But, it is a worthwhile investment. Our industry is no different – if you want to 'change the game', be it your property management career or business, you must first take the time to invest in your personal development and training so that you 'learn the game'.
Play the game
Next, you must play and participate in every area of property management. That's because, to get to the top of your game, you need to have a thorough understanding of every role and every game play, and this requires you to 'play the game'. This means knowing the cause and effect of every task, decision and move so that you can work your way through positions and, ultimately, to the position you want. 
Change the game
Once you have a thorough understanding of the game plan and are in the position you want, you are then ready to 'change the game'. This means not settling for an industry that remains stagnant just because that's the way things have always been done. You must choose to be an industry disrupter, a rebel with a cause, and a mover and shaker because you stand for positive change and want to help our industry grow.
To help you step up and be an industry game changer, Tim offered his version of the 'five Ps':
Product: The product is not what you are selling; the product is YOU.
Purpose: Find your purpose. Believe in your purpose. Be true to your purpose.
Play: Work should be play. It should fuel your thirst for living. If work doesn't feel like play, change the way you do what you do, or change what you do.
Passion: Passion can't be faked. It comes from within and drives your desire to do what you do. Be honest with yourself and only do what you feel truly passionate about, or else you may never feel fulfilled.
Presentation: Presentation is everything. If you are where you want to be then your presentation will speak volumes. It doesn't mean you need to dress to the nines; it means having a presence based on confidence, knowledge and self-belief, which is ultimately what your clients are seeking.
These are just some of the valuable takeaways from one of the many inspirational speakers at the NARPM Annual Convention and Trade Show. I hope you use them to positively change your property management career, business and industry at large. After all, if we strive to be the change, then both ourselves and our industry will move forward in leaps and bounds, and benefit everyone involved. Please feel free to contact me on 0414 716 166 or email This email address is being protected from spambots. You need JavaScript enabled to view it. if you'd like to know more about changing the game.
ABOUT THE AUTHOR
---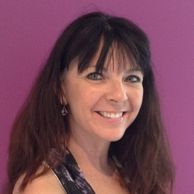 As a former member of the Real Estate Institute of Queensland Property Management Chapter and Property Chapter Committee for the Leading Agents of Australia, Jo-Anne Oliveri (CIPS, TRC) is often called 'the property management guru'. After nearly 20 years' real estate experience, Jo-Anne established ireviloution intelligence to lead positive change in this industry. ireviloution provides property management systems (training and resources), consulting, mentoring, workshops, due diligence and prognosis services to principals and their property management teams. This innovative service offers a world-first – online training that measures competency, monitors progress and teaches systems which streamline, systemise and simplify all property management processes.
Make sure you never miss an episode by subscribing to us now on iTunes
And dont't forget to leave REB a review!

Listen to other installment of the Real Estate Business Podcast