Attending tribunal can be stressful for even the most experienced property managers.
It is important to ensure that you are well prepared, with as much information as possible, so that you know what you are heading into while attempting to achieve the best possible outcome for your client.
How prepared are you when it comes to tribunal? Are you ready to tackle any challenge? Let's look at a few key strategies you can implement to ensure you are ready to aim for the best possible outcome.
• When it comes to applying, always have landlord's approval and determine their ideal outcome. Agree beforehand on the conditions under which you may withdraw application.
• Check that the court has the jurisdiction for the orders you are making and ensure you apply against the correct individual/s or business. Carefully specify which orders you request and give factual reasons.
• Always keep a copy of your application and prepare your documentation straight away.
• Issue termination notices in writing, and ensure that they state the full address of the rented premises and the full names of all parties.
• Ensure that the grounds and details of breaches are explained, and signed and dated by the landlord or agent.
• Refer to the management agency agreement and the residential tenancy agreement for required information. Check service dates and check the rent arrears.
• When it comes to getting ready for the hearing, prepare a chronology of events and write down all issues relating to the case.
• Gather your evidence with updated copies of ledgers and the tenant's status, as well as any other information. It is also helpful to know what you want to say to support your case.
• Have a checklist handy to help you organise your documents. The team at Real+ have a great one on hand. Email This email address is being protected from spambots. You need JavaScript enabled to view it. for more information.
• Practise your case, remembering that practice makes perfect! If you need help, don't forget to refer to the fact sheets and online videos.
• Prepare your hearing notes for the member before the hearing and take a calculator, phone, pen and notepad.
• Ensure your landlord is on standby.
Above all, remain calm, be thorough with your information and, if you are ever at all unsure about the person you are up against, take someone with you for backup. Good luck!
ABOUT THE AUTHOR
---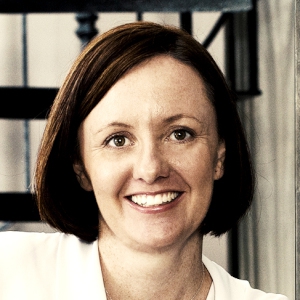 Heidi has been immersed in property management for over 14 years' dealing in all aspects from leasing, property management, business development and team management. Adding to the mix with 5 years as a Trainer and Consultant, Heidi has worked with small and medium-sized rent rolls in implementing systems and procedures to increase efficiency, growth and profitability within agencies. 
Heidi brings enthusiasm and energy to Real Plus and is passionate about system implementation; procedures and staff training that can assist in reducing stress and saving time while helping clients have a more profitable property management business. 
Make sure you never miss an episode by subscribing to us now on iTunes
And dont't forget to leave REB a review!

Listen to other installment of the Real Estate Business Podcast