"Blame-shifting is a natural human reaction. It happens on the smallest to the largest scale." —H G Tudor
Making mistakes is common especially when running a business. What you do after determines whether you succeed or not. Do you get right on it and try to fix the problem or spend time pinpointing who caused the problem?
Common sense and good business sense dictate that you should tackle the problem as soon as possible. However, our very nature as human beings drives us to pass on the blame. Our instinct to protect our very own self-image pushes us to blame someone else for our mistakes. It's like the brain's very own defence mechanism that protects us from negative thoughts and emotions. It's very convenient, yet success does not come from being comfortable. It may be a human instinct, but that does not mean you should indulge it. So, how do you stop blaming others? How do you stop playing the blame game and start succeeding instead? Here are a few tips.
Don't blame others
"When you keep blaming others for every mistake you make in life, one day you'll look back and realise you're the mistake all along." —Abdulazeez Henry Musa

The most obvious and the most sensible one. Do not blame others for your mistakes. It's easier said than done, though. Think back to those times when you've made a costly business mistake. Whether you resisted the urge or not, it was very tempting to point the finger at someone else. Making a mistake makes us feel negative emotions and think negative thoughts. That is why our brain tells us to pass the blame to get rid of those negative thoughts and emotions. You have to overcome the urge and have the courage to own your mistakes. Doing so allows you to move forward and find a solution to the problem.
Be willing to learn a lesson
"You can get discouraged many times, but you are not a failure until you begin to blame somebody else and stop trying." —John Burroughs
You have to always remember that there are lessons to be learnt from committing mistakes. Don't be afraid of making them. Be willing to learn and you would find it that much easier to own up to your mistakes. Yes, it can get uncomfortable, but no one has ever succeeded by staying comfortable.
ABOUT THE AUTHOR
---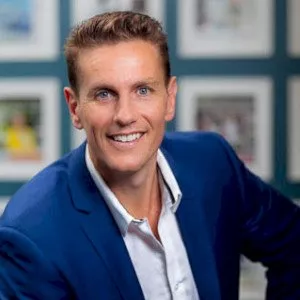 James Short has been assisting principals and directors lead and grow their businesses for the past six years. Taking them from being stuck, unclear and not moving forward to having that clarity, direction and accountability within their organisation.