A judgment on costs has now been handed down in the case of MCL Pty Ltd v The Agency Group Australia Ltd (No 3) [2021] FCA 1241.
A statement posted to the ASX from The Agency expressed the costs judgment as "overwhelmingly" in the real estate company's favour.
Magnolia (MCL 105 Pty Ltd), a company associated with a former non-executive director of The Agency, ordered to pay The Agency's costs in the proceedings ($140,505), costs of the costs submissions ($4,000), costs of the injunction proceedings ($28,266), and the administrators' costs ($39,498).
It means the total costs awarded to The Agency come to $212,269.
Back in January, Magnolia had attempted to call in voluntary administrators to The Agency. 
After The Agency requested an injunction, a judge ordered that the purported appointment of a voluntary administrator would not come to fruition, instead keeping The Agency in directors' hands ahead of later hearings.  
In the meantime, the purported administration of the voluntary administration order did end.
But – one order contained within the injunction did require The Agency to pay $400,000 to the court. This money is set to be returned to the group within coming days.
Under the original judgment, The Agency was ordered to pay an outstanding due diligence fee of $10,000 (plus interest), of a total claimed amount of approximately $390,000.
The court had found that the administration, which was based on this disputed fee, should never have occurred.
According to the ASX statement, this finding was one that the directors of the company wholeheartedly agreed with.
With the matter now finalised, The Agency Group managing director, Mr Paul Niardone, said: "It is pleasing that this matter, instigated by former non-executive director Mitchell Atkins, has been resolved in such a resounding way.
"With the matter now closed, we can focus on continuing the build our industry-leading business and achieve positive outcomes for our shareholders, staff and clients." 
Back in May 2021, a Form 605 declaration was lodged with the ASX by entities associated with Mitchell Atkins confirming they no longer held a substantial position in The Agency Group. This was after they had sold 23 million shares in the days prior to the declaration being made.
ABOUT THE AUTHOR
---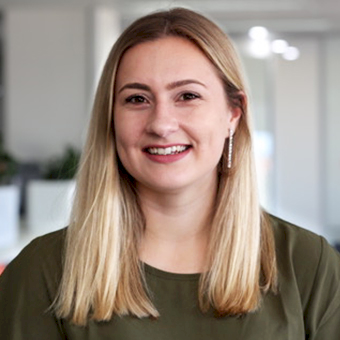 Grace is a journalist across Momentum property and investment brands. Grace joined Momentum Media in 2018, bringing with her a Bachelor of Laws and a Bachelor of Communication (Journalism) from the University of Newcastle. She's passionate about delivering easy to digest information and content relevant to her key audiences and stakeholders.