"A picture is worth a thousand words" – so what does your company headshot say about you? REB speaks to professional photographer and founder of Sprott Photography, Chris Sprott, on how agents can attract additional clients by being more conscious of how they portray themselves in front of the lens.
When it comes to securing a client, a first impression has the potential to make or break an agent. These days, giving off a great first impression has become even harder, as consumers are increasingly searching for agents online and losing any indication of what you're like as a person, besides the image you project.
As such, the image you make available to consumers on your agency's website, LinkedIn page or other forms of digital marketing is paramount to your success.
But how do we know we're giving off the best look to score clients through the screen?
Chris Sprott from Sprott Photography says just one image of you can form a representation of your entire company – for better or worse.
"People will make judgements about who you and/or you company are by the images you portray online," he says.
"If your headshot is an amateur snap shot, people may assume this is reflective of your company.
"It makes sense to put your best foot forward in all aspects of your business profile. This includes promoting yourself and your people using professional, corporate portraits."
Here, Mr Sprott shares how agents can make a great first impression through the image they project, as well as the biggest blunders he's seen so far.
What you should do:
1. Hire a professional
"I think having a headshot done by a professional photographer is essential in promoting yourself and your company in the best possible light. It shows that you are professional and take what you do seriously.
A lot of effort is put into marketing and promoting a business and developing a professional website, so having headshots that are equally as professional makes sense if you want to be consistent in your presentation."
2. Keep it simple
"A white background is most effective, particularly if you are wearing darker colours. It really makes you pop out and the white background also seamlessly blends into most company websites.
If you have too many things going on behind you, it can be distracting. Don't forget most headshots on websites or social media sites are quite small, so you want people to see your face and easily identify you very quickly. Don't have too much of your body in the shot – from the chest up works best."
3. Take a varied approach
"It can be a good idea to have a variety of shots, to show your diversity or the different looks you may have.
For example, people who wear glasses often like to have some shots with them and some without.
Sometimes people like to use shots that are more corporate for the company website and a little more relaxed for their LinkedIn profile."
How to ensure you're not turning people off:
1. Beware of the #selfie and #nofilter shots
"Selfies are never good. Neither are shots of you out at a bar or on a fishing trip with your mates.
When it comes to presenting yourself well on your company website or on LinkedIn, you need to show yourself at your professional, not personal, best. Save the selfies for Facebook."
2. Avoid overkill
"Try to avoid too many patterns or clashing colours on your clothing.
Make sure you put an effort into looking your best for the shot (hair, makeup, etc.). You will appreciate the outcome."
3. Say no to the 'cheese factor'
"You want to come across as professional and approachable.
You don't want to look too serious, but you don't want to look cheesy either.
Somewhere in between is best – a relaxed smile is good, but just don't overdo it."
Chris Sprott runs Sprott Photography, a photography service tailored primarily to the corporate, industrial and business sectors. Chris also runs the LinkedIn Photo Booth – a professional headshot service that enables people to update or enhance their LinkedIn profile, company website or resume.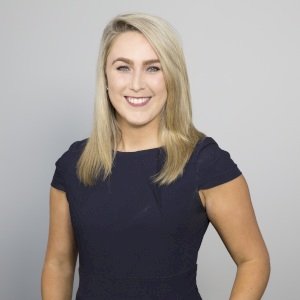 Emma Ryan is the deputy head of editorial at Momentum Media.

Emma has worked for Momentum Media since 2015, and has since been responsible for breaking some of the biggest stories in corporate Australia, including across the legal, mortgages, real estate and wealth industries. In addition, Emma has launched several additional sub-brands and events, driven by a passion to deliver quality and timely content to audiences through multiple platforms.
Email Emma on: [email protected]com.au