Successful real estate professionals know how to leverage LinkedIn's professional networking platform to generate activity that results in more qualified sales leads from buyers and sellers.
Here are 10 ideas to drive more activity on your LinkedIn pages. They should take no more than an hour every week.
Even if you follow through on just a few of these suggestions, you're certain to promote more engagement from prospects who are researching your profile on LinkedIn.
1. Update your status with market insights or an upcoming project you have.
2. Share a new or useful post from one of your connections in the market.
3. Review your newsfeed and make comments or like posts your network has shared.
4. Review the people who have looked at your profile in the last week and decide if you want to connect with any of them. This is an opportunity often overlooked by busy real estate agents.
5. Read any requests for endorsements from people in your network but make sure to only follow through on those you really can recommend. Take a few seconds to consider which specific skills you can rightfully endorse. This will produce better results for you and your network.
6. Research prospective new buyers and sellers who capture your interest and send them an Inmail or connect through one of your first-level connections.
7. Research possible new agencies or companies you want to work for. Send the decision-makers an Inmail or get in touch via one of your first-level connections.
8. Follow new real estate influencers or company/agency pages.
9. Check out what's happening in the real estate groups you're most active in and comment or like where appropriate.
10. Answer all your inbox messages even if it's just to say, "thank you, not interested". You wouldn't want other people to ignore your messages so be courteous. A brief thank-you message is quick, easy and always appreciated and you never know where it might lead.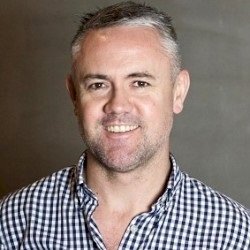 Rod Smith is the CEO and founder of Realtor Profiler. Realtor Profiler is a rapid content generation service for real estate profiles. It transforms real estate professionals' online presence in minutes.