Promoted by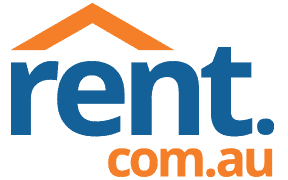 Rent.com.au has launched the Smart Plan – an industry-first advertising model to help maximise the advertising of your client's rental properties, with zero risk, on Australia's #1 website dedicated to rental property.

Under Rent.com.au's revolutionary 'leased or free' model (the Smart Plan), you can list your rental properties with the biggest ads on Rent.com.au with no upfront costs. Best of all, the low advertising fee of $75 is only paid for a listing when you find and approve a tenant through Rent.com.au. If we don't find you a tenant, the listing is completely free. There's no risk to you or your client, and no lock-in contract.
Traditional websites charge you to display your ad with no guarantee of finding you a tenant or garnering enquiries. The Smart Plan model not only gives you the most comprehensive renter profile available in the Australian market (Renter Resume), but you won't pay a cent unless we complete the transaction for you. You can't ask for a fairer or simpler model than that.
On the Smart Plan, all your listings are automatically upgraded to a Smart Plan Listing – Rent.com.au's largest advertisement. A larger ad means enhanced visibility and more clicks. Plus, your logo will appear on all listings.
All listings on the Smart Plan will feature an exclusive incentive for renters. Applicants will be drawn to your rentals as they'll feature an irresistible bonus offer for the tenant at no cost to you. You won't find this offer on any other website.
With the Smart Plan, you will receive detailed renter information delivered to you electronically, a branded listing in the 'Find a Property Manager' search, a dedicated business profile page and an easy-to-use dashboard to manage applicants.
You can still list your property under the basic free model (at no charge, ever) but will only have access to limited features compared to the Smart Plan.
It's time to find your point of difference. If bolstering tenant enquiry and empowering your brand presence is key to your agency's growth, get on board with the Rent.com.au Smart Plan today.
For more information, go to www.rent.com.au/agents, contact Rent.com.au on 1300 736 810 or email This email address is being protected from spambots. You need JavaScript enabled to view it..
Make sure you never miss an episode by subscribing to us now on iTunes
And dont't forget to leave REB a review!

Listen to other installment of the Real Estate Business Podcast