An Aussie auctioneer says the rise in online real estate searches combined with social distancing should convince home owners that off-market strategies aren't the best way to sell property.
David Holmes, managing director of Metro Auctions, said off-market strategies have been "missing the mark" amid the COVID-19 pandemic.
To make his point, Mr Holmes pointed to a 29 per cent rise in property searches on realestate.com.au as of 10 August, in comparison to the corresponding period last year.
Lockdowns in Melbourne, which have suspended public auctions and open homes, have underlined the importance of multi-tiered digital marketing campaigns in engaging the marketplace, according to the auctioneer, noting that the REA Insights data shows there's heightened interest to find out what's available in the property market.
"Property portals are the only way for prospective buyers to assess market listings in Melbourne and Mitchell council areas right now as the Victorian government tries to stem the second wave of COVID-19 transmission," Mr Holmes said.
"While the infection rates in Sydney aren't as high, there are now reported cases in the inner city, following on from the city's south-western outbreak in early July. And the Queensland government, having thought it had eradicated the virus by closing the state borders, has been trying to quell new cases.
"Even restrictions in Melbourne and Mitchell council areas aren't replicated elsewhere. It's reasonable to assume some people will not travel and mingle in crowds as much as they used to.
"That means sellers need to ramp up their marketing to achieve the best possible sales outcome. As more people stay at home and retreat to digitally connected lives, off-market strategies will lose their appeal."
Mr Holmes said few buyers are on the databases of every agent in their marketplace.
"If you're a seller, you cannot be certain your off-market strategy will engage buyers who are looking for your home's amenities or block size, but hadn't considered your suburb?" he said.
"Sure, there are some reasons why off-market campaigns are preferred by sellers: it's private, can secure a quick sale and avoids marketing fees and the open home process. But the disadvantage is obvious: you can't reach as many eyeballs if it's not advertised.
"It's highly likely any savings on marketing fees will be less than the premium generated by buyer or bidder competition through an advertised campaign."
In conclusion, Mr Holmes said industry feedback confirmed the trend of off-market sales in Australia has risen dramatically in recent years.
"But is the chance of a quick sale that limits marketing costs worth it? In most instances, the competition triggered at auction or private treaty through multi-tiered campaign that engages various buyers will cover marketing costs — and, most likely, multiple times over.
"In today's environment, off-market is selling your property short. As the old adage goes, 'you can't sell a secret'."
ABOUT THE AUTHOR
---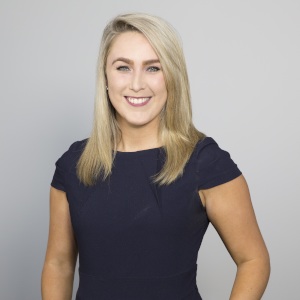 Emma Ryan is the deputy head of editorial at Momentum Media.

Emma has worked for Momentum Media since 2015, and has since been responsible for breaking some of the biggest stories in corporate Australia, including across the legal, mortgages, real estate and wealth industries. In addition, Emma has launched several additional sub-brands and events, driven by a passion to deliver quality and timely content to audiences through multiple platforms.
Email Emma on: [email protected]com.au