Real Estate Business sat down with three agencies in one of Sydney's most competitive property markets to find out what they're doing to build and defend their market shares
MARKET LEADER
RAY WHITE DOUBLE BAY
INTERVIEWED: ELLIOTT PLACKS
SHOPFRONT: No, office on level one, however the property management section has a shopfront
WHY IS RAY WHITE DOUBLE BAY NUMBER ONE? We are number one because of our overwhelming market knowledge. Every property that has been on the market has either gone through us to at least pitch for, or we have actually sold it ourselves.
WHAT TECHNIQUES DO YOU USE TO MAINTAIN YOUR MARKET SHARE? Our strength at the moment, and the way we are building market share, is in our brand. During tougher times people are looking for strong brands to sell property through, and with our track record we achieve a lot of business. We build market share in three ways; first we are very auction focused because it gets people to a decision, either way. Secondly, our marketing keeps us front of mind, just drive down the streets and you'll see our signboards with sold stickers, and we are also constantly giving information to the area. And thirdly, and most importantly, the support we offer our staff means they can list more and sell more.
WHAT IS ONE THING THAT PUTS YOU AHEAD OF YOUR COMPETITORS? Our CRM system keeps us above and beyond our competitors. MyDeskTop captures all buyer activity and enquiry that enables us to segment our information and send it out to the right people.
WHAT'S YOUR OFFICE CULTURE? We have an open door policy in the office where we let everyone share each other's listings. It is about moving stock quicker and minimising the energy by sharing.
WHAT KIND OF GOALS DO YOU HAVE TO HOLD YOUR POSITION? The three principals have weekly meetings with our accounting and finance team to make sure we are on target to hit our goals. We also constantly meet up with sales agents to make sure that if they need help we can assist them.
HOW CLOSELY DO YOU MONITOR YOUR COMPETITORS? I think you always have to watch what others are doing to see how you can improve. There are things out there that we could probably be doing better, there are things that need to be fine tuned.
THE CHALLENGER
RAINE & HORNE DOUBLE BAY
INTERVIEWED: RIC SERRAO
SHOPFRONT: No, we are on level three.
WHAT TECHNIQUES DO YOU USE TO MAINTAIN YOUR MARKET SHARE? We are just sticking to the good old basics of prospecting, including cold calls and signage. We know it is important to create a perception of market share with signage. We send out $100 gift vouchers to vendors to leave up their 'For Sale' signs for a little bit longer, which can normally give us an extra six weeks.
WHAT IS ONE THING THAT PUTS YOU AHEAD OF YOUR COMPETITORS? Auctions is how we have been growing our market share to date.
HOW CLOSELY DO YOU WATCH YOUR COMPETITORS? We have a meeting every month between the partners to discuss strategy and market share and promotions. We discuss properties and appraisals that we might have missed out on, whether we got them and lost them, or a competitor got it. We look at why we lost it - was it fees, or a relationship or a landlord, and then if we did lose, what was done about it? Then once they have sold the property with another agent we organise to send out a congratulatory letter to the owner.
DO YOU HAVE GOALS/TARGETS IN PLACE? Our goal is to have a 15 per cent market share in Double Bay by 2013.
THE INDEPENDENT
GOODYER DONNELLY WOLLAHRA
INTERVIEWED: ALEXANDER PHILLIPS
SHOPFRONT: No, we are based in Woollahra in a level one office
WHAT TECHNIQUES DO YOU USE TO MAINTAIN YOUR MARKET SHARE? We are based in [nearby] Woollahra and not honed into one suburb, and we see that  as an advantage. We will often achieve a better price from bringing someone from out of the area. Traditionally Double Bay has been very dominated by franchises, so we focus on those who want a more personalised service. We are looking to acquire other agents who are established in that area. We also do a lot of marketing, via email and internet sites like REA Group and Domain, and  we do huge amounts of mail outs, not just letter box drops but direct mail. Having as many sign boards in the area is probably the most important thing.
HOW CLOSELY DO YOU WATCH YOUR COMPETITORS? We don't so much monitor their market share but we are aware of their activity. If you want to be successful in an area you've to be able to go through other agents' open homes.
DO YOU HAVE GOALS/TARGETS IN PLACE? Yes, we aim to be in every suburb across the eastern suburbs, but more specifically we want to build our market share. The ultimate goal is to control the market by having as many listings and signboards in that area.
Realestate.com.au has made an intuitive enhancement to its platform that will ...
McGrath Estate Agents has made an important new appointment, luring a high-perfo...
The cash rate for December has been announced by the Reserve Bank of Australia ...
It might be counterintuitive, says one of the country's top agents, but learni...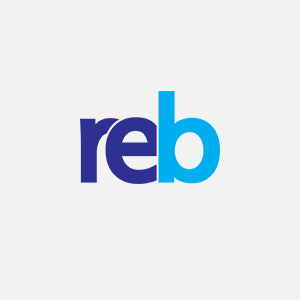 An analysis of the ABS's November housing data by home loan specialist Mor...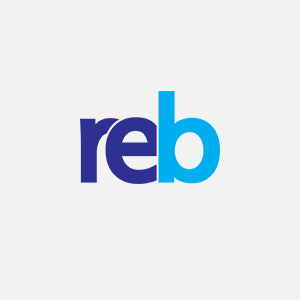 A new research into effective and affordable fire sprinkler protection of reside...