One top-selling female agent reveals how she managed to spend quality time with her newborn baby while maintaining sales activity and client relationships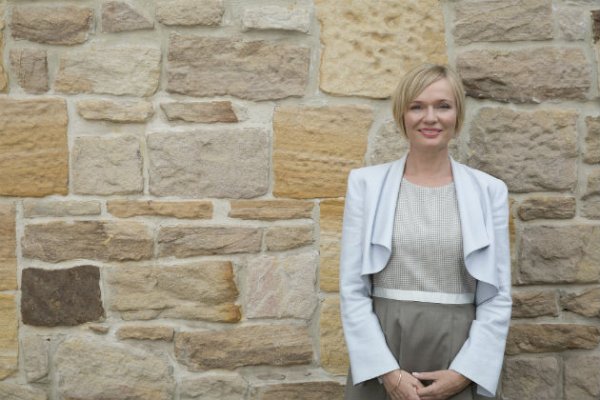 Detailed planning is the key to keeping your business on track when you have a baby.
For my one and only pregnancy I planned everything in meticulous detail, from the design of my home office and the marketing that would take place in my absence to having staff based in the McGrath Balmain office and having my wonderful partner, Richard, at home full-time, too.
All that planning was ironic, in a way, because the only thing I didn't plan was my pregnancy!
The business planning started in January 2014 when I found out I was pregnant, seven months before I eventually gave birth. Straight away I met with my accountant and drew up a full spreadsheet of outgoing expenses to see how long I could be away from the business if I needed to. I sold my house, because it wasn't going to be big enough, and Richard and I rented a place only one minute from my office. 
One of the good things about my rental was that it had a full study area, which meant I could comfortably work from home. I installed a computer, internet connection, headset and had space to hold meetings with my team. The key was to replicate what I had in my office.
Before the end of the 2013/2014 financial year, I pre-paid about $20,000 of marketing. That way, it came out of last financial year's revenue, because I knew turnover wouldn't be as strong this year. It also meant I was still marketing regularly and maintaining brand awareness. We ended up losing a bit of market share during my absence, but not to the point where we couldn't recover quite quickly. In fact, April 2015 was a record month and we are on track to selling a similar level of property in 2015, if not more.
I hit one problem soon after I discovered I was pregnant. Coincidentally my two assistants, both of whom had been with me for four years, resigned. So I ended up employing someone who could be in my office to answer the phone and look after things while I was away.
My last day of work came when I was 36 weeks' pregnant. I was very, very pregnant by that stage. It was an auction and I remember feeling so stressed I thought the baby was going to come then and there. That's when I realised I had to stop work. The baby arrived four weeks later.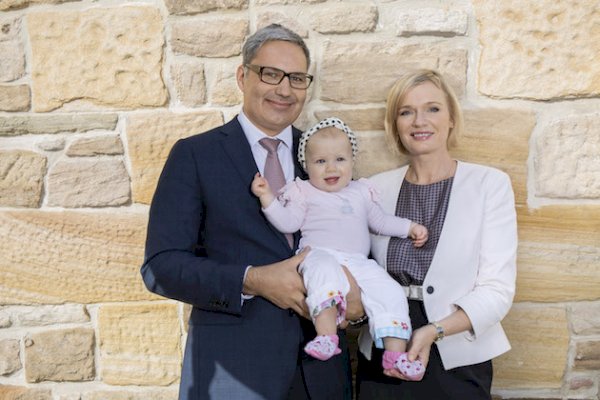 At that point it really hit home how valuable all the planning had been. If not for that, things would've been quite scary, because I wouldn't have had that comfort of knowing my business was in a safe place. 
Five weeks after the baby was born I resumed work from my home office. It wasn't until January 2015 that I returned to my actual office. During those five months, I spoke with my assistant every day. Communication was high – she would prepare everything then deliver it to my house for sign-off. She would also bring me documents that I would take to listing and buyers' appointments.
My clients would've loved it if I'd taken my baby to appointments, but my partner was at home, so he looked after her. Since then, Richard has joined me in the business full-time and we have hired a nanny. 
I was still running all the usual sales activity, such as attending open homes and auctions. The only difference was that I was managing it from a different location. I didn't make nearly as many sales as I would have, but I had budgeted for that sort of decline.
I'm only going to have one baby, so it was very important to me that I had the best of both worlds: spending quality time with my baby while keeping my brand out there. A lot of women will avoid breast-feeding so they can go back to work, but it was important to me that I fed my baby for as long as I could. A lot of women think you have to go to formula – I think you can feed your baby, as long as it's planned. 
While planning is vital, it's also important to have an excellent support network. The great thing about McGrath Estate Agents is that head office was very supportive. They put no pressure on me to come back to work. In fact, when I told Matt Lahood, the director of sales, about my original plan to take three months off, he told me to take six months off. Also, I'm close to a couple of other female McGrath agents, Bethwyn Richards and Danielle Dewhurst, who have been through this. I was able to tap into their experience, which was invaluable.
I learned two important things from this whole episode. First, women can have it all as long as they go to the effort to make a detailed plan. However, the second thing I learned is that it can be a mistake to set the bar too high. 
I now realise I put too much pressure on myself to do it all perfectly. Even though I knew I wanted to take five months off, I would still look at realestate.com.au, see all the listings I was missing out on and freak out. What I should've done was let myself enjoy being a mum for a little bit and recognise I could leave all that stress for when I eventually decided to return to regular office life.
Cindy Kennedy is a partner and shareholder at McGrath Estate Agents, where she has worked since 2004. One of the most fulfilling parts of her real estate career is being able to help her clients achieve their goals by guiding them through the sale or purchase of their home and supporting local schools and clubs. Her passions are her community, career and family.
Make sure you never miss an episode by subscribing to us now on iTunes
And dont't forget to leave REB a review!

Listen to other installment of the Real Estate Business Podcast