Promoted by

The Australian real estate industry and the individuals who work within it, have good reason to be proud of their role amongst their local communities.
Through building and maintaining strong relationships with both those looking to buy and sell properties, agents and their colleagues in the industry continue to contribute to a growing real estate market and in turn a growing Australian economy. 
What this growth says about the future of the Australian real estate industry and the national economy as a whole is debated each day by experts across the country (and outside of it) and is a topic worthy of attention as Australia continues to come out of the mining boom. Investment in the residential sector, and the growing house prices that reflect this investment, arguably lead the trajectory of other industry business cycles. As such it is no surprise that real estate is one of the most common talking points amongst Australians.
However, the pressures that spiking house prices have created have resulted in an unprofessional culture of 'underquoting' that has developed within isolated sections of the real estate industry. It is this culture, which does not reflect the professionalism that most agents strive for, that has threatened to erode the health of the very relationships that underpin the performance of the market.
The market-driven, but ultimately human-led, phenomenon of underquoting has resulted in diminished consumer trust towards the industry. The results of Consumer Affairs Victoria's (CAV) 'Taskforce Vesta' and the consequent legal action against some Melbourne real estate agencies has revealed both the extent and severity of this practice – a practice which in the long-term fails not just property buyers but vendors, agents and ultimately the wider community.
The new underquoting laws dictate that real estate agents in Victoria will be required to provide a Statement of Information (SOI) and three comparable property sales to prospective buyers across all residential listings.
realestateVIEW.com.au welcomes the new legislation in Victoria, effective as of 1 May 2017, that seeks to not target agents but help them in providing a professional level of service that can effectively react to a highly competitive and developing market.
We've developed a white paper that provides an explanation of the changes that are being brought in as well as realestateVIEW.com.au's custom-built 3COMPS platform, which allows agents to keep compliant, develop a branded State of Information and provide a market-leading UX for their three comparable properties .
To download the white paper, or engage with the new 3Comps tool, head to realestateview.com.au/3Comps
ABOUT THE AUTHOR
---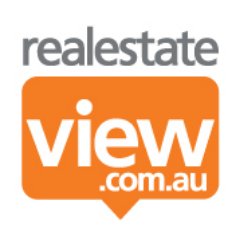 realestateVIEW.com.au is owned and operated by the Real Estate Institute's across Australia.  realestateVIEW.com.au is the third-largest portal in Australia with over 300,000 listings in residential, businesses rural and holiday rentals categories.
realestateVIEW.com.au Marketing Manager, James Strahan: 03 8548 7721 or 0412 245 553