Promoted by SCANN3D.
3D scanning has completely changed the way property is bought and sold. Not only are 3D tours and dollhouses becoming an expectation for buyers and sellers. Smart agents are using the scans to create floor plans and photos quicker and more cost effectively.
Let's face it - technology has spoilt us. We're less patient and we move faster, but we still need more time. When searching for a new home, your customers are no different. They expect high-quality photos, floor plans, and 3D walkthroughs for every property.
Couple this with the booming Australian property market and you need a cost-effective way to tell the story that paints a house into a home. The hours spent photographing room after room can be exhausting. Tirelessly sketching over property plans can be draining. Not to mention the sky-high costs of online marketing to surface your space - often with the risk of being drowned out amongst others. We certainly have our work cut out for us, don't we?
Well, we have a secret to share with you.
SCANN3D and CAPTUR3D are passionate advocates of technology and we've worked days and nights to unlock the Pandora's box of the 21st century. 3D scanning is here to shake up the real-estate industry. We bring an exciting one-stop shop to capture, create and market your 3D property content quicker, easier and faster.
How? Easy.
STEP ONE: Scan your property – Create highly detailed scans down to the millimeter of a room in just 6 minutes. It's as simple as snapping a photograph, but 3D scanning creates a rich database to pull limitless shots and content through from any angle. 
STEP TWO: Feed this into the CAPTUR3D platform – CAPTUR3D processes your raw 3D data to analyse. We help to identify the best angles which showcase the key features of your property.
STEP THREE: Relax and return in less than 24 hours to a custom-created content portfolio to market your property, including:
- An industry standard photo gallery;
- High-quality floor plans; and
- Interactive 3D tour.
With $50 you've created an entire portfolio of digital content for your property, but that's not even the best part. The huge cost saving and time back to your day leave freedom for the important stuff. We think your time could be better spent connecting with potential customers or finding a perfect match for that growing family. CAPTUR3D removes the painstaking time and resources spent on manual photos and property plans.
Create an engaging digital footprint for your property. Create a high quality and interactive showcase for your web presence. Create a space for your customers to fall in love with their new home.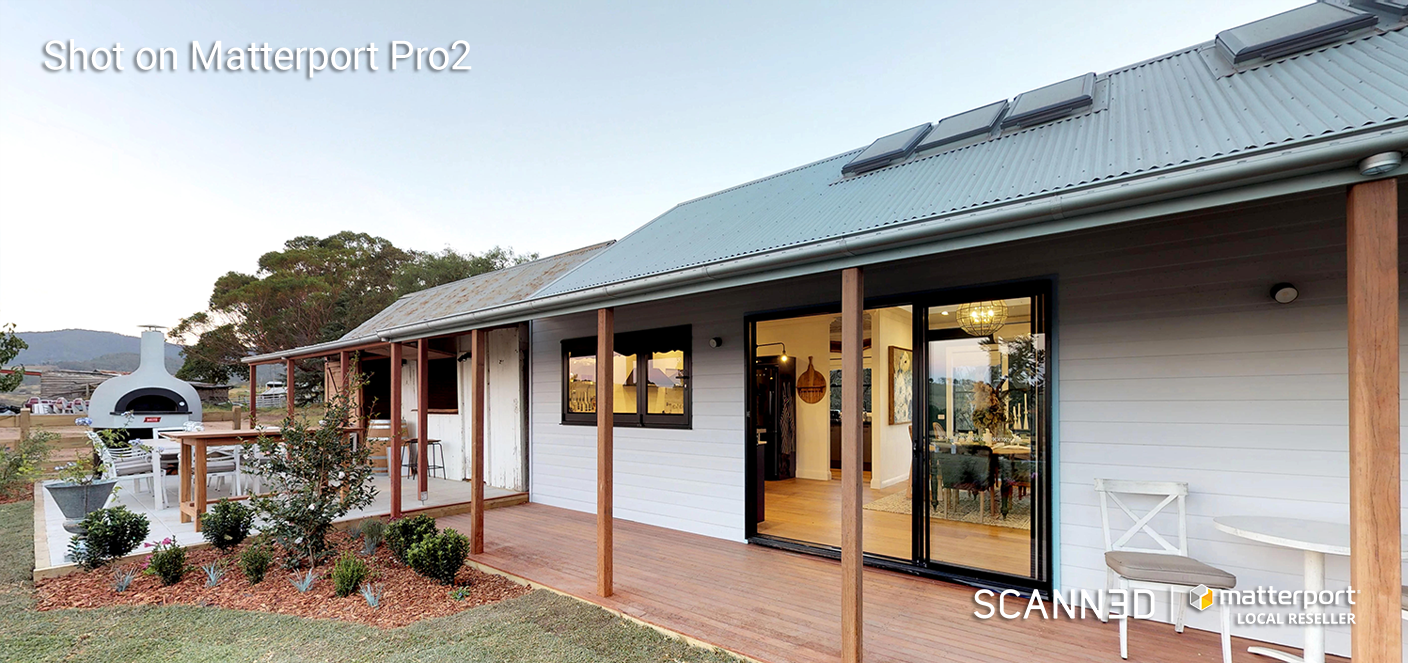 We offer your entire property, CAPTUR3D. We know 3D capture will change how you do business, so use the code REBDEC18 to get $350 off your camera with SCANN3D, and start with 5 free property packs on CAPTUR3D.