Promoted by ListingLogic.
When Australians are looking for a property to rent, they head online. In the past they went to the traditional portals but increasingly they're looking to social media platforms to find a rental property.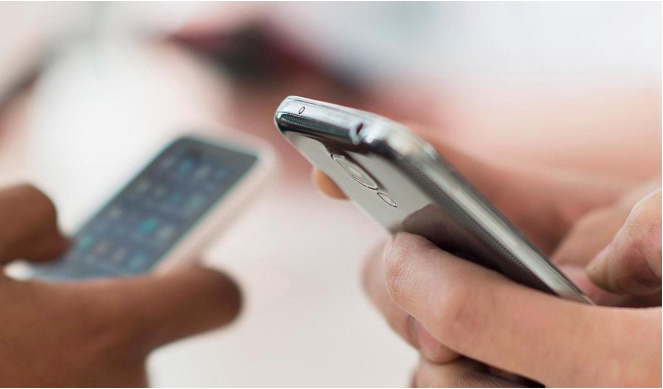 The days of checking for rental properties in a newspaper or in the shopfront of a local agency are long gone. When Australians are looking for a property to rent, they head online. In the past they went to the traditional portals but increasingly they're looking to social media platforms, Facebook and Instagram. 
20 years ago, with the shift from print to online, the portals revolutionised real estate marketing, but the game has changed again. Two new powerful symbiotic revolutions have occurred – social and mobile.
Facebook is the largest social media platform in Australia, with 60% of Australians active on it every day and checking their news feed up to 8 times daily.  Increasingly mobile is the preferred viewing device with people scrolling their feed in waiting rooms, on trains or in the line at the supermarket. Not surprisingly therefore, Facebook is now one of the largest platforms for tenants searching for rental properties. 
BEING SAVVY WITH YOUR ADVERTISING DOLLAR
Whilst there is no doubt that advertising on Facebook is the future, for now rental agents wishing to maintain their portal presence need to analyse the market and be savvy with their marketing spend. 
40% of property hunters check out both the traditional portal sites - realestate.com.au and domain.com. Equally, 48% of the realestate.com.au audience will go to domain.com and 68% of the domain.com viewers will also visit realestate.com.au in the same four-week period. (Roy Morgan Research). Based on these stats, it appears that if you advertise in both portals at least half your advertising spend is a waste of money due to the significant overlap in audiences.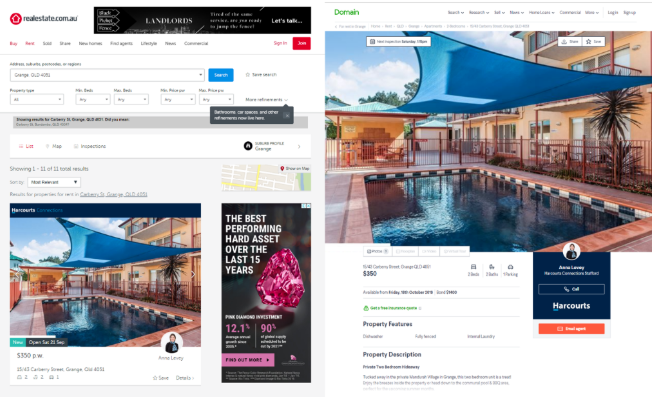 Is it necessary to advertise rental on both portal sites?
In an analytical review of advertising spend, it makes sense to question if it is necessary to advertise on both of the highly-priced portal sites and at the same time consider the alternative modern approach of allocating budget toward a fresh, highly targeted audience in Facebook.
A NEW COST-EFFECTIVE FACEBOOK ADVERTISING SOLUTION FOR RENTALS 
ListingLogic auto-creates Facebook ads for rentals and publishes them to potential tenants in your targeted geographic areas.  The results of your campaign are automatically measured, with live data accessible at any time, on any device.
Enquiries are driven via your website.  This ensures the digital traffic is retained within your own eco-system as opposed to sending them to an environment where they are encouraged to shop around.
Anyone who engages with your ListingLogic advertisements is tagged, and put into a custom audience for your future remarketing.  It is this virtual database of potential tenants, unique to your agency, that gives you the distinct marketing edge. It means you can reach potential tenants in your area effectively and economically, and is why you can market a property better more effectively than any landlord can themselves.  When listing through a traditional portal this valuable IP is effectively 'gifted' away, adding value to the portal's business, not yours.
ListingLogic's automated advertising solution for rentals makes astute commercial sense when marketing in today's media landscape.  It provides a viable alternative to advertising on the traditional portals, delivering highly cost-effective exposure to a large and highly targeted audience in Facebook and Instagram, whilst archiving your valuable data for future use.
Furthermore, this light-touch solution ensures your business is working fast and smart, freeing up the property management team by eliminating repetitive and mundane tasks. Gone are the days of social media marketing being complicated and time consuming.
CREATE AN EDGE WITH YOUR MARKETING 
To ensure you maintain your modern marketing edge and keep up with the changing times, it is time to shake up the way you market your rental listings and start advertising this way.   
For more information on the ListingLogic solution for rental listings, email This email address is being protected from spambots. You need JavaScript enabled to view it. or get in touch: