Promoted by Realtair
The flagship course has now gone Digital, meaning Agents no longer have to wait for the course to come to them, but instead, they can learn from their own office.
When the term 'real estate educator' is thrown around; the name 'Lee Woodward' is not too far behind.
Lee Woodward has been widely acclaimed for his transformative real estate education and business systems for the Australian real estate industry. A published author of real estate books such as 'How to Prospect for Future Business', and 'The Mat Steinweide System' — Lee's career development solutions and learning frameworks have helped to shape many Agents in the field to this day.
Now, Lee has released the Digital version of the touring flagship course of the last 20 years, The Complete Salesperson Course. 
With the global pandemic shifting the future of how we consume content and courses, Lee seized the opportunity to transform the course into a completely digital version.
The course is a masterclass for Agents around the country. Whether you're a budding Agent or a Principal looking to inspire and teach your team during a Sales Meeting or internal training sessions, The Complete Salesperson Course has something for every Agent. 
"The course is structured around lead generation, lead conversion and client fulfillment. It also includes a series of other models, examples and my previous training modules along the way, but as an overall look — it's an absolute masterclass when it comes to real estate training," Lee says.
"It's a culmination of over 30 years in my time in the industry in one visual learning tool. I like to think of it as the University degree you may never get, but instead it's a course on the art of selling."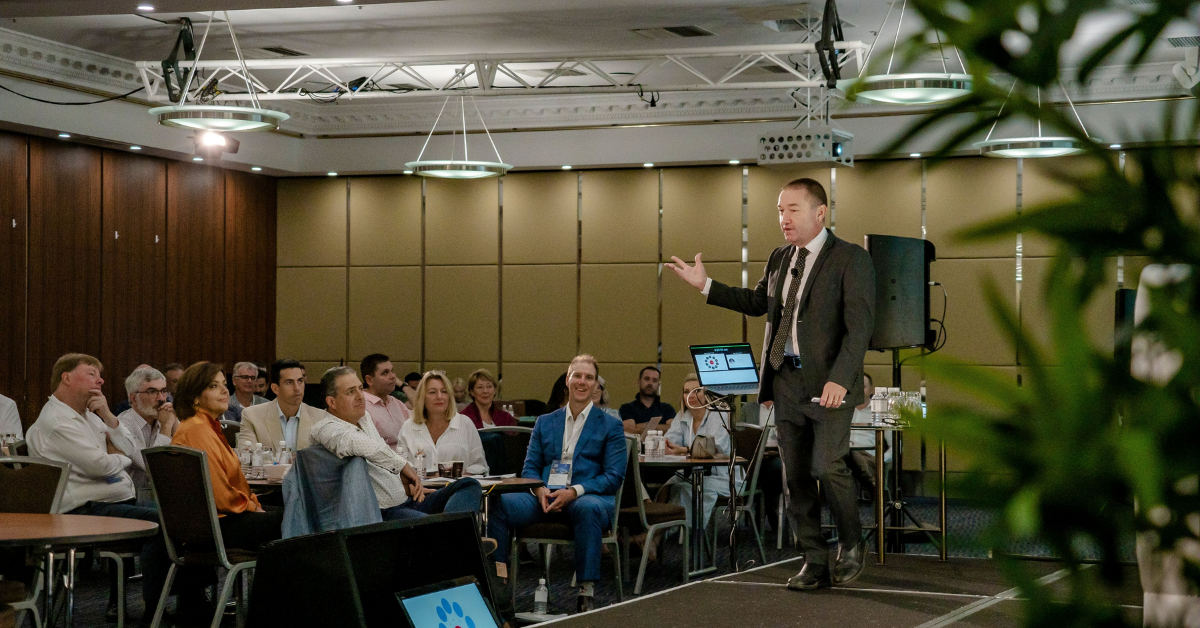 What do Agents receive with their subscription?
In the 12-month subscription, Agents receive the course containing five key modules: 'Find, List, Communicate, Sell and Structural Change'. Each module is designed to teach Agents techniques, words, phrases, and steps that can be accessed by a click of a button.
The interactive course contains templates, phone call examples, text messages, emails, letters and blogs that Agents can copy and paste into their own workflow or edit to suit them as they need. 
In addition to these words and templates, classes and lessons are provided by not only Lee, but other leading Agents in the Australian real estate industry such as Lindy Harris, of One Agency Lindy Harris. 
"I think an Agent needs this course because it gives structure to their day to day," Lee says.
"A lot of Agents come in and their first year is a whirlwind of adrenaline and energy. However when the dust settles and the exhaustion kicks in, they start to lose business and become confused. This is because that alone is not sustainable. So what this course offers is structure, planning and technical skills that are tried and tested."
"A professional player wouldn't run out onto the footy field with their thongs on. This course is a training tool that prepares Agents for the changing market, and how to seek out and sign business based on skill and technique," Lee says. 
Who is this course for? 
Lee has built his own career on building Agents and businesses up to thrive in an increasingly challenging commercial environment. Because of this, the course has been developed with these Agents in mind.
"This course is for anyone who wants to become a professional Agent. Now I believe, being professional is not about income earned or status — instead, it's a decision to do things properly," Lee says. 
"I think 2021 as 'The Year of the Serious Agent'. A serious Agent would have a digital prospecting program, they would understand the steps needed to establish buyers and sellers and know their numbers. Whether you're multi-million or just starting out, there's a technique to doing things that I believe is important for success."
Where can Agents find the course? 
The course can be found on TOD Books, a training platform developed by Realtair Academy (formerly Real Estate Academy). Combined with the proptech solutions of technology company Realtair, Agents are provided with the tools for ultimate success.
In the 12-month subscription, the course can be done every single day. Plus, you are not limited to completing the course in order. Agents can complete the course by jumping to the module of their choice, and worry about the other stuff later.
To find out more about The Complete Salesperson Course Digital including an interview with the Author, follow this link. 
Otherwise, contact This email address is being protected from spambots. You need JavaScript enabled to view it. to speak with someone about the Digital version, or the live two-day events coming up such Melbourne in June 2021, and the Hunter Valley in August 2021.