Italy is home to an extraordinary urban treehouse structure that would make Peter Pan's Lost Boys green with envy.
The vertical forest named 25 Verde is a residential apartment building that allows residents to recapture childhood memories of tree-climbing while providing energy-efficient housing (see below).
The apartment complex has more than 200 trees planted throughout the structure, blurring the line between indoor and outdoor living. 
The building's courtyard features trees that contribute their oxygen while also protecting residents from air and noise pollution.
The top-floor lofts feature their own rooftop gardens, where some residents grow fruit and vegetables.
The architect for the project, Luciano Pia, said it is a special building because it is alive, it grows and it breathes.
(Image: Beppe Giardino)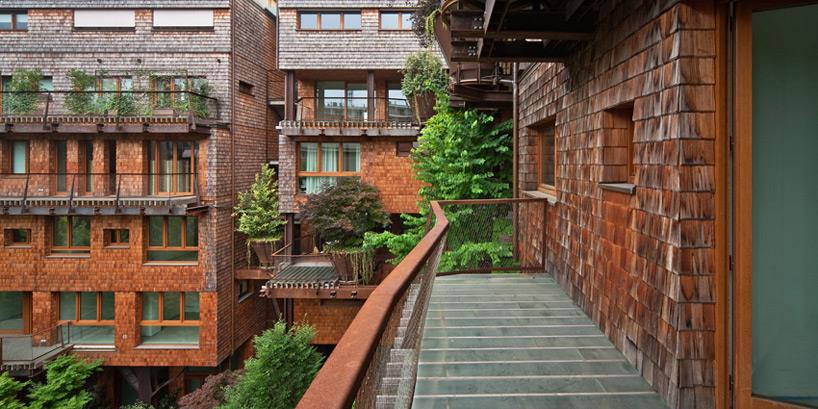 (Image: Beppe Giardino)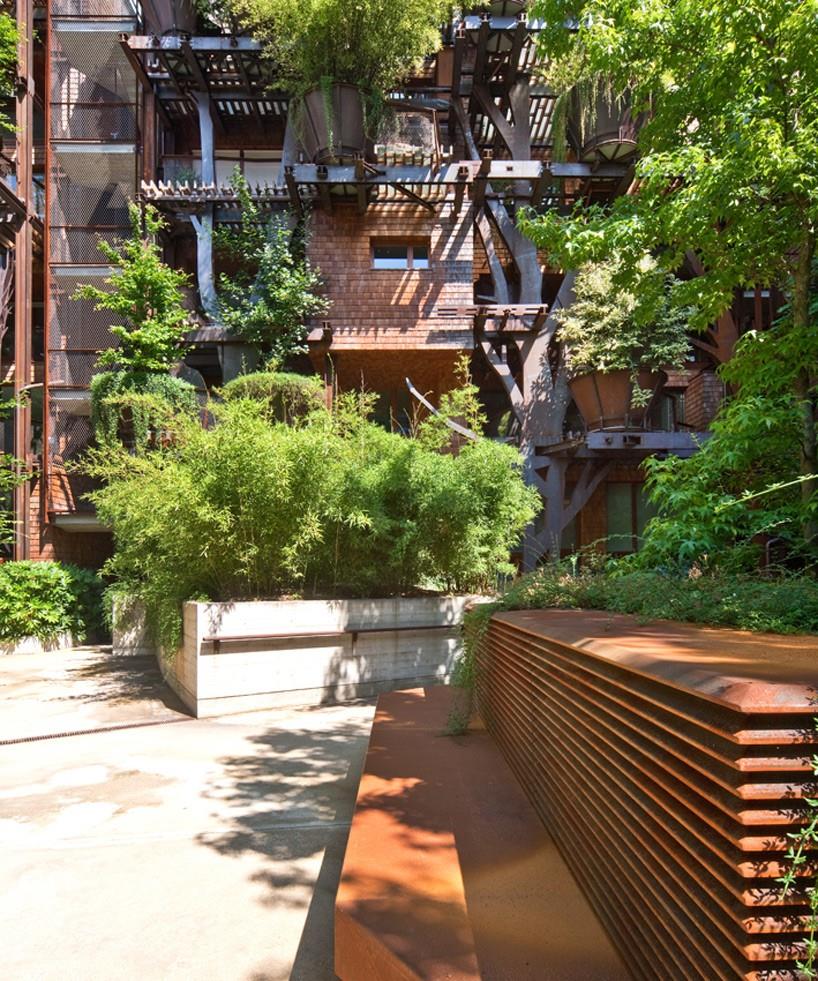 (Image: Beppe Giardino)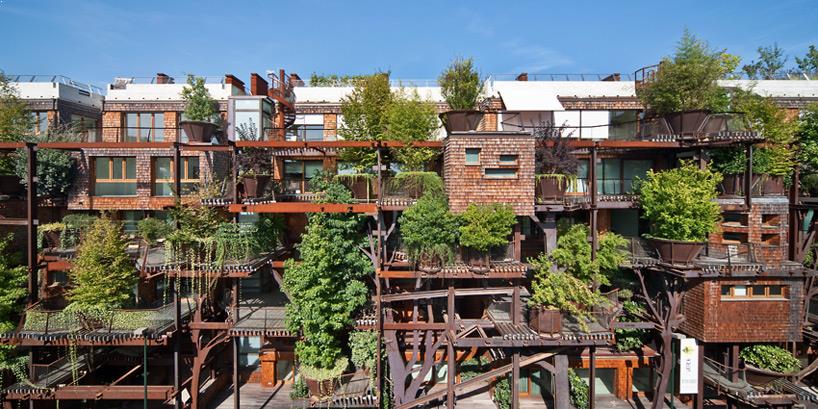 (Image: Beppe Giardino)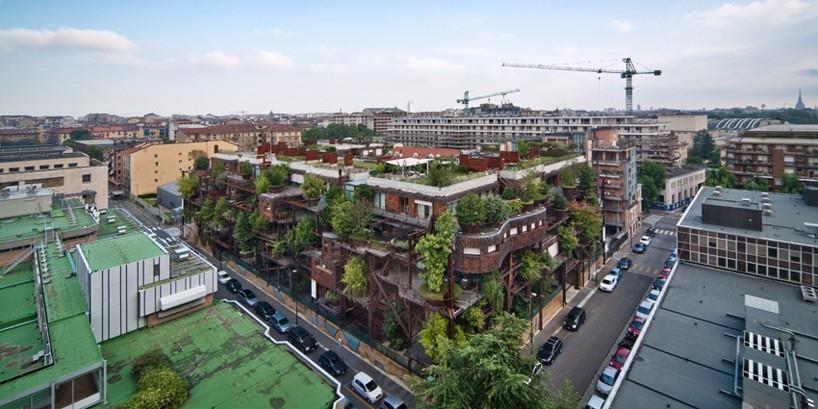 (Image: Beppe Giardino)