A new development has taken such a strong stand against deforestation that it's created apartments with trees inside them.
The architects worked closely with an arborist to ensure the six-unit structure didn't damage the roots of the 20-metre trees that envelop the Tokyo building (see below).
Near the windows of each unit are desks, bookshelves, baths and sinks so residents can see the leaves and bark of the forest up close, living in conjunction with the surrounding woodlands.
The project, called Dancing Trees, Singing Birds, was designed to resemble the construction of a bird's nest.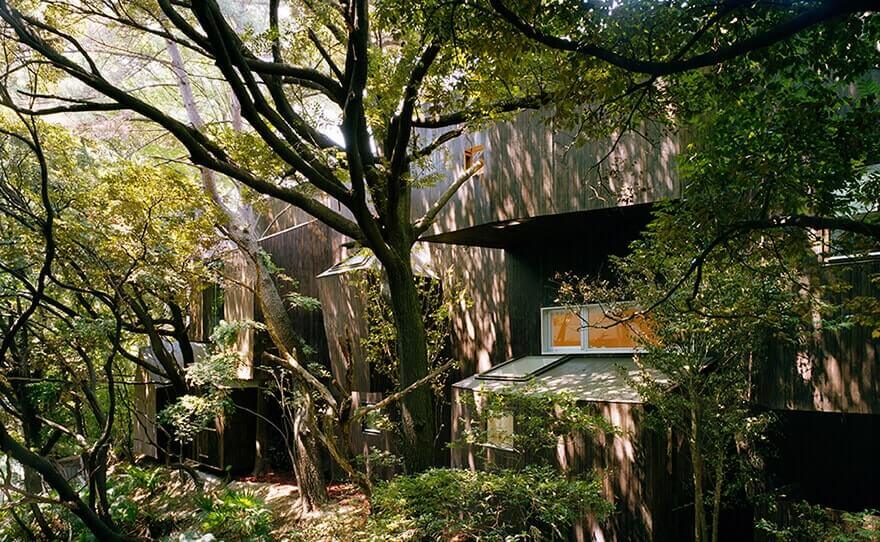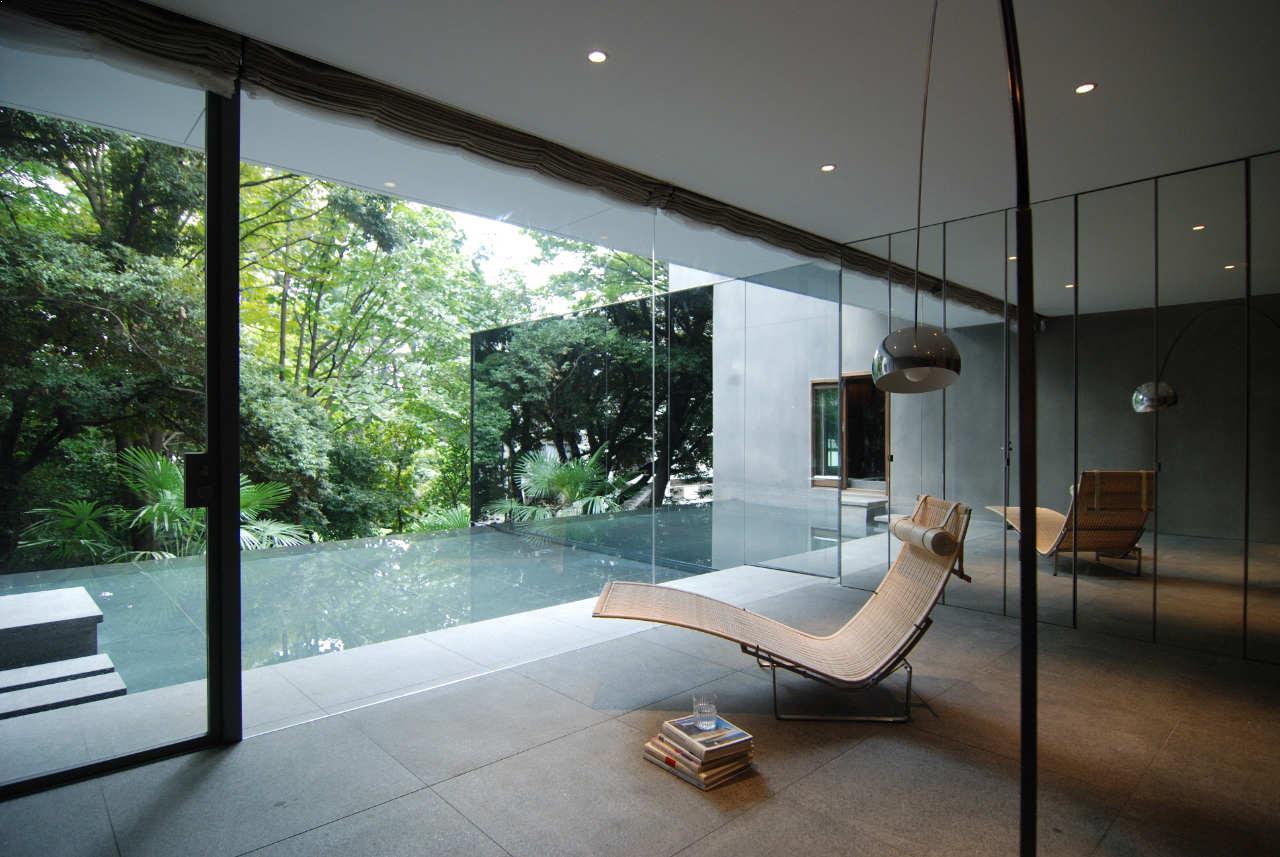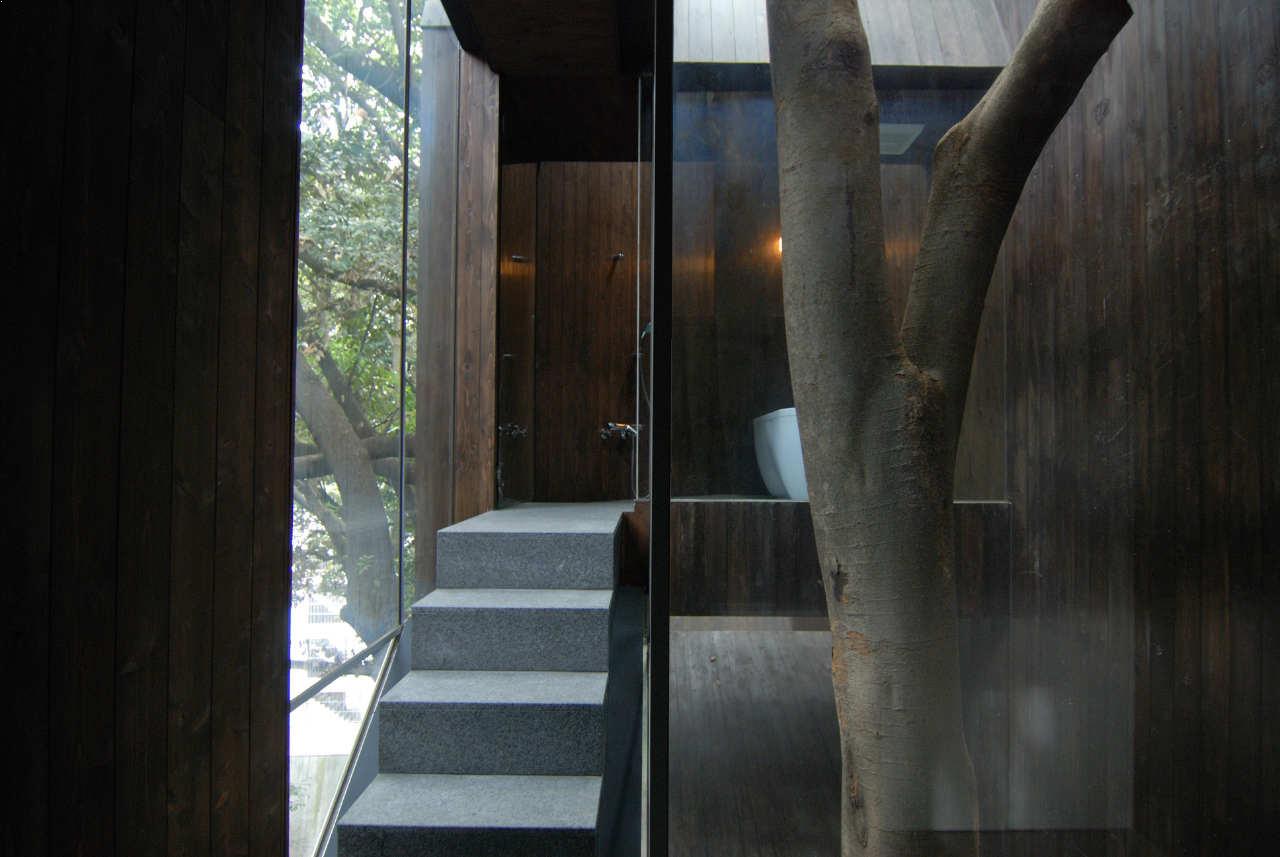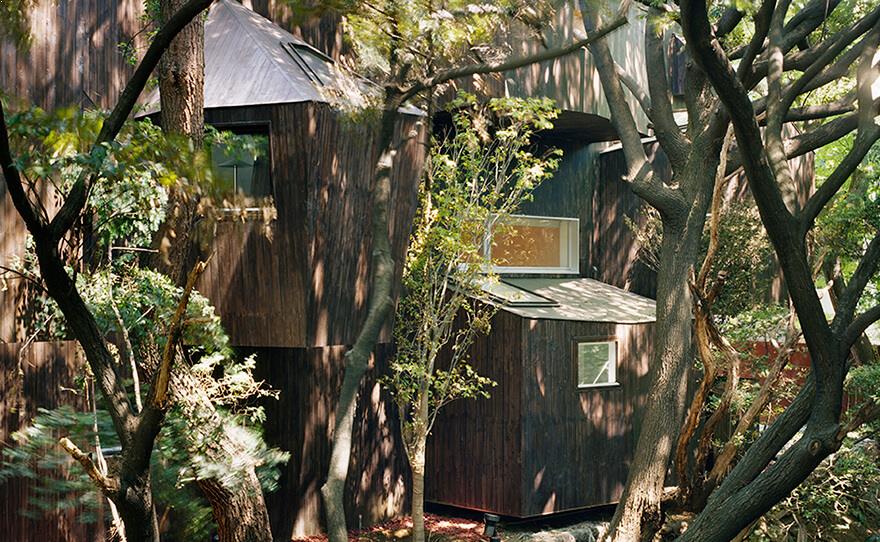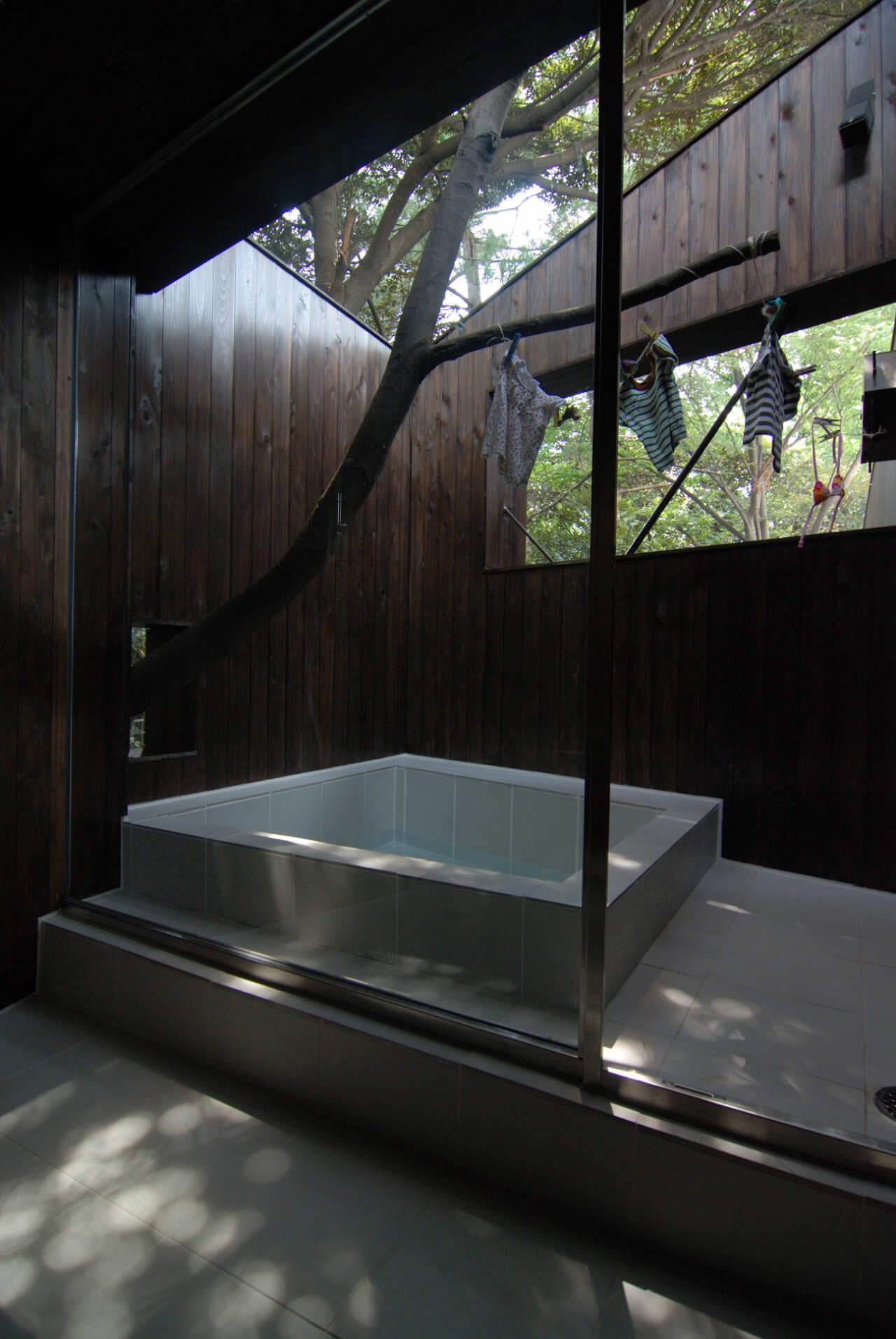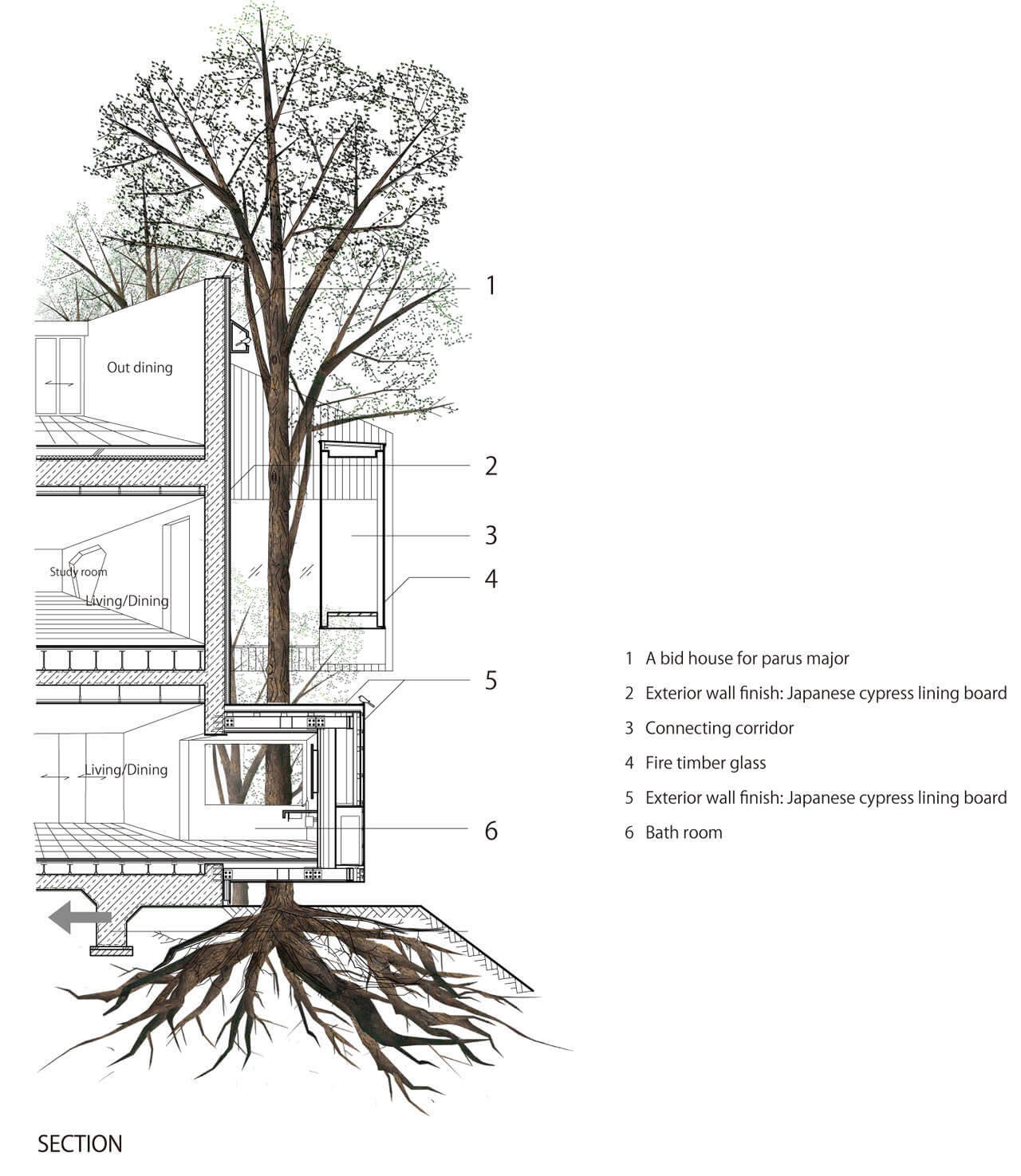 (Images: Hiroshi Nakamura & NAP Co.)