If you're managing multiple rental properties, certain problems are bound to arise with tenants and it can be tricky to know how to navigate them.
There are simple measures you can take to protect yourself and decrease the chances of getting stuck managing terrible tenants.
Whether it's late rent payments, noise complaints from neighbours or damage to the property, we've come up with five ways to best handle and avoid problem tenants.
1) Careful screening
It's easy to place a tenant in a property, but it can be difficult and expensive to remove an unruly one. So the single most valuable tool you have at your disposal is taking up a rigorous screening process to try to avoid problem tenants in the first place and the headaches that come along with them.
A thorough screening should include:
A background and credit check. Do as many background checks as the Privacy Act (1988) allows. Even try Googling the prospective tenant to glean more information. Also use industry databases, like the National Tenancy Database or The Landlords Advisory Service, to conduct tenant checks and see the list of bad tenants.
Check out their current residence. Try driving past the tenant's home or even inviting yourself over for an interview to see how they maintain their current dwelling.
Verify income. One of the most important things to suss out is your prospective tenant's income. Advise the tenant you will be making reference checks with their employer. Aim to confirm their ballpark earning capacity to ensure they can afford the monthly rent. As a benchmark, you need their verifiable income to be at least three times higher than the monthly rent.
Call their references, employers and previous landlords. Be wary of phone fraud when completing this task. Ask potential tenants to provide landline phone numbers and verify those contact details on the White Pages to be certain you are actually talking to a real person.
2) Have it in writing
Show that you are organised and professional by clearly stating all the rules and policies in the written lease agreement. When the tenant moves in, it is also a good idea to give them a less formal list of dos and don'ts to make the house rules easy to understand and follow on a day-to-day basis.
Lay the groundwork for addressing any future issues by declaring the following in the lease agreement:
When the monthly rent is due
Penalties for late rent
Whether tenants are allowed pets or not
Limits of occupancy
The term of tenancy
Security deposit amount
Repair, cleanliness and maintenance responsibilities
Restrictions on tenant criminal and drug activity
3) Be strict and firm
Set a good precedent by being strict and firm from the start of your relationship to make it more likely the tenant will follow the terms of the lease and be respectful of your authority. Remember your tenant is not your friend, you're in a business relationship together and you should remain impartial, calm and professional throughout your dealings.
Having monetary penalties in place is a great way to ensure tenants abide by the lease agreement. For example, you could have a grace period of five days from the day rent is due, but if it remains unpaid on the sixth day and each day after you could enforce an increasingly larger late fee. A good scare tactic if rent is severely overdue is where you issue a three-day 'pay or vacate' notice taped to their door and a large late fee to make sure it doesn't happen again. Another idea to encourage timely payment is to closely match the rent due date to the tenant's pay day, ensuring they remember to pay rent on time and they have enough funds to pay for the whole month.
4) Fix issues quickly
Speedily resolving any issues, big or small, and having regular maintenance checks is one of the best ways to earn the respect of your tenant. Show concern and listen carefully to your tenant's problems. Ask follow-up questions to see if and how you can resolve them. Communicate openly in a timely manner when tenants alert you to issues concerning the property. If you can't be bothered being a responsible landlord or property manager, then the tenant is also more likely to act out and start breaking rules leading to bigger problems. 
If you receive complaints from neighbours, give the resident a warning and some time to modify their behaviour. If nothing changes, most tenants respond well to a warning or using a 'three strikes' policy before taking serious measures to have them evicted.
5) Don't be afraid to kick problem renters to the curb
Life is too short to waste your time dealing with tenants from hell and the recurring costly issues that come along with them. If they have a fixed lease or you don't want to go down the eviction road, you could try a method called 'cash for keys' where the tenant is offered a financial incentive to leave or try offering to give them their security deposit if they vacate by a certain date. If you do need to evict a tenant, be sure to seek the services of a qualified and experienced lawyer.
Hopefully this advice will help you manage your rental properties better and deal with unruly tenants. What tricks do you use to handle difficult tenants? Please let us know in the comments section below.      
ABOUT THE AUTHOR
---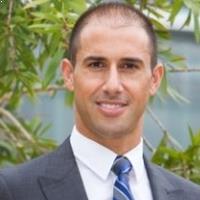 Rocky Bartolotto is the national sales director for homely.com.au. Rocky's extensive experience in introducing new product offerings to the market and client management abilities makes him one of the most knowledgeable property specialists in the country. In addition to his time working in the online space, Rocky is also one of Sydney's top auctioneers, with over 4,000 auctions performed through his business. He is the director and chief auctioneer at Property Auction Services.