How long do you want to take to get to where you are going?
In 2013 I took a week to reflect prior to New Year's. My intention was to set goals, gain clarity in advance for the year ahead and enter the year with fresh vision. I listened to podcasts, read books and suddenly realised I was hungry to set goals and see them accomplished. For the first time in my career, I decided that I was worth investing in and, regardless of others, decided to pay my own way to several conferences through the year. The one thing I wanted to ascertain from these conferences was "What is the one common thing that successful people do or have done to achieve their success?" After attending these conferences, and much observation, I realised that:
We are the determining factor behind our own success!
I made an amazing discovery – it is the simple daily choices that control the majority of our achievements. Success does not happen by accident; it comes through the training of a disciplined mind. It's not a secret – everyday people like you and me can accomplish much and find success by just transforming our daily habits.
"You'll never change your life until you change what you do daily. The secret of your success is found in your daily routine." – John C. Maxwell.
How long do you want to take to where you are going? You need intentional growth, not organic growth.
You can continue to grow at a comfortable pace and you will get to where you wish to go, if you have a goal. The question is, 'When do you want to reach that goal?' When you are 85 or when you are 35? Life equals growth, but growth equals life.
Your mindset will be determined by what you set your mind on. Change your mindset and your life will change forever. Passion is an ongoing investment in things that will bring end goals or value. There is a process to everything and if you don't change, your life will not either.
Intentional growth – Start making intentional choices for growth. Success is driven by hard work, perseverance and determination. It's not always easy, but once you have trained your mind and also your life habits, you will recognise significant growth within your own life. The difference between water boiling and water not boiling is just one degree. Things in your life that you have the power to change will significantly impact your output:
Join the 5am club – Get a head start
Self-motivation – Power statements
Reflection time – Attitude of gratitude
Exercise
Self-education – Data is power; questioning is king
Read – The hand that picks up a book is not the same hand that puts it down
It was only recently that I looked back over the last two years and discovered that my work KPIs had not only doubled, but tripled over this period. This intentional change of lifestyle had been the critical factor in achieving this. By changing my mindset and setting daily disciplines in place, every other part of my life had been affected. Not only did it create success within the workplace, but it created a domino effect that echoed into a healthy mind and body.
The daily challenges in life are not always easy to overcome, and that is why it is essential to train the mind. I am astounded that when you start the day intentionally, it breeds a positive mind and also creates resilience towards situations that would normally spiral out of control.
I believe that you have the ability to do whatever you put your mind to. Make a choice today not to wait or hope that success comes your way. Success is often overlooked because it is dressed in overalls and looks like work. Take a chance, get up early and make an intentional choice to create growth within your own life. Overcoming is success!
"Success is no accident. It is hard work, perseverance, learning, studying, sacrifice, and most of all, love of what you are doing or learning to do." – Pele.
ABOUT THE AUTHOR
---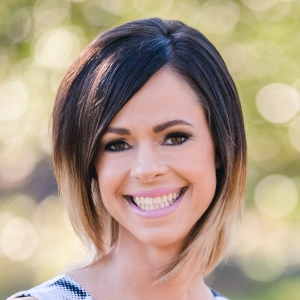 Elizabeth is a fast-rising star in the world of property management. With over a decade of experience under her belt, Elizabeth began Elite Real Estate to meet the need for an agency with a personal touch, built on relationships.
Recognised nationally for her excellence in building a property management business, and with three accredited BDM of the Year Awards in 2014-2015, Elizabeth brings a wealth of experience to Elite Real Estate. Elizabeth has a passion for property and the drive to see property owners in Central Queensland well looked after.
With her regular property market updates, Elizabeth keeps her finger on the pulse of the Central Queensland real estate market, and Elite clients benefit from this knowledge. Elizabeth is backed by full REIQ accreditation and membership.
Make sure you never miss an episode by subscribing to us now on iTunes
And dont't forget to leave REB a review!

Listen to other installment of the Real Estate Business Podcast