Investors who are choosing to self-manage may experience more headaches beyond a couple of late-night phone calls.
With rental returns under a downward pressure in many parts of Australia, landlords may believe they can save some money by managing their investment properties rather than using the services of an experienced property management company.
Such a decision is fraught with dangers, the most common being that the landlord ends up with 'tenants from hell'.
Unfortunately, the danger of accidentally selecting 'tenants for hell' is very real.
Fees associated with using the services of a property management company are miniscule compared to the loss of rent and damage to property a bad tenant can cause.
While the vast majority of tenants are reliable, there are a few who are high risk. A smart property investor does not want to run the risk of ending up with a high-risk tenant.
In Western Australia alone, bad tenants cause more than $12 million in damage each year to public housing. This staggering sum does not include private rentals.
Many first-time investors believe it is easy to manage a rental property until they pick the wrong tenant. After leasing their property to a bad tenant, these first-time investors become disillusioned with property investment and either sell their property or never buy a second investment property.
The danger of managing your own investment property is highlighted by the thousands of people listed on bad tenancy databases throughout Australia.
Unfortunately, these bad tenants prey on first-time investors who try to lease their properties themselves in the mistaken belief that they can save money.
The reality is, if you use the services of a professional property management company, not only do you have peace of mind, your investment is protected and the consistent cash flow you receive through rent can assist you to buy additional investment properties.
The expenses you incur employing a property management company are tax deductable. You can also fully claim generous tax depreciation benefits.
A property manager will also be able to give an independent assessment of the correct rent for a rental property. Many first-time investors tend to overestimate the rent they should charge, resulting in lost income through a high vacancy rate.
Keeping a good tenant is also critical for the investor. Good tenants commonly leave a rental property if the landlord does not provide a high level of service i.e. it may take weeks to fix an air-conditioner because the landlord is too busy. By employing a property manager, landlords can be assured that all their tenants' needs are dealt with promptly, which will in turn reduce vacancy rates.
A property manager will conduct regular inspections to ensure the investment property is properly maintained and take action if it is not. Maintaining the value of the asset should be a key consideration for investors and that is why regular property inspection reports are essential.
ABOUT THE AUTHOR
---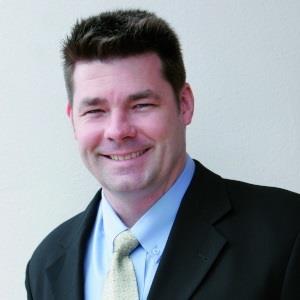 Paul Bennion is the managing director of DEPPRO tax depreciation specialists. DEPPRO is Australia's leading property depreciation company, specialising solely in the preparation of tax depreciation reports for residential, commercial, industrial and leisure investment properties.
Make sure you never miss an episode by subscribing to us now on iTunes
And dont't forget to leave REB a review!

Listen to other installment of the Real Estate Business Podcast