Australian property managers and landlords are urged to 'child-proof' their investment properties to keep tenants safe and avoid legal liability risks.
Figures from Australia's child accident prevention foundation, Kidsafe, show that approximately 250 Australian children are killed and more than 50,000 hospitalised each year as a result of unintentional injuries.

More than half of the fatalities and injuries, in children aged up to four years, occur in their own home or backyard.

Keeping children safe is a priority for any family, and landlords can help to play a role in this.

When purchasing or building a rental property, landlords often think of the functional features that will appeal to tenants but can sometimes overlook the safety features – which are equally important.

Providing a rental property that is free from hazards to children increases a landlord's pool of prospective tenants, as it will attract families and couples with young children.

However, it can also help reduce the likelihood of a landlord being held legally liable if a tenant or guest injures themselves at the property.

Despite all the warnings and awareness campaigns, injuries and deaths of children in their own home seem to be as prominent as ever. The media is regularly reporting these tragedies.

There are a number of ways a child can injure themselves, or die, at home and in the backyard. However landlords can help to overcome these risks and childproof their investment property. Here are some suggestions you can make for your landlords: 

Falls from heights
Falls from balconies and windows are common ways for children to be injured.

If your investment property has a balcony, the balustrade should run vertical so that it cannot be climbed and positioned close enough together that children can't slip through. All windows should be fitted with heavy duty flyscreens that can resist the weight of a child when opened to stop them from falling through.

Landlords should also be receptive to tenants installing their own childproof gates at the top of stairs, to prevent toddlers from falling.
Drowning
Backyard swimming pools are a hotspot for child drowning. As per state laws, all swimming pools should be fenced and fitted with child-proof locking mechanisms.

It doesn't take a lot of water for a child to drown. Water features and fishponds can also be dangerous to children, so consider leaving out these luxuries in family-oriented properties.

Pedestrian injuries
A child doesn't have to be inside the car to be injured or killed in a vehicle accident. Unfortunately, children can be run over by their own parents.

Landlords should consider installing gated fences to separate gardens and play areas from driveways and garages. This can also help prevent children from running onto the road.

Strangulation
Curtain and blind cords and pulleys pose a strangulation risk to small children.

Recently imposed Australian Competition and Consumer Commission mandatory requirements ensure that corded window coverings cannot pose a risk to safety.

Landlords that cannot abide by the guidelines should completely remove the window coverings and replace with newer units.

Crush injuries
Large objects can fatally crush small children if they fall. This is a particularly prominent risk in fully-furnished rentals and short-stay holiday homes.

Where possible, landlords should consider mounting televisions and fixing drawers and bookshelves to walls to stop children from pulling them down on themselves.

A specialised form of insurance can cover landlords for the risks associated with owning an investment property, such as legal liability.

This means landlords may be covered for expenses incurred if a law suit arises as a result of a tenant suffering bodily injury at the property or damage or loss where the landlord is found responsible.
ABOUT THE AUTHOR
---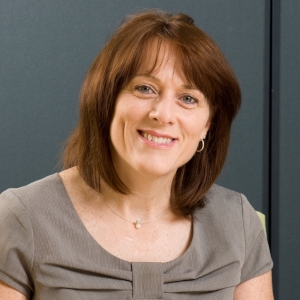 Carolyn Parrella is Executive Manager of Australia's leading landlord insurance specialists, Terri Scheer Insurance. Terri Scheer provides insurance cover for landlords, helping to protect them against the risks associated with owning a rental property. These include malicious damage by tenants, accidental damage, landlord's legal liability and loss of rental income.