Changes to standard tenancy agreements, set to be rolled out next month, will have a profound impact on the ACT's property market, according to Attorney-General Gordon Ramsay.
New legislation impacting tenancy agreements is on track to go live from 1 November, with an aim to provide ACT tenants with greater flexibility. Furthermore, the changes are set to allow renters to make their house feel more like a home by giving people more rights to choose how they live in their rental property.
Attorney-General Gordon Ramsay said the changes echo similar reforms in other jurisdictions and follow extensive industry and community consultation.
"These landmark reforms will provide better outcomes for renters while still respecting the rights of landlords," Minister Ramsay said.
"As more and more people choose to rent, it's important that they have the appropriate safeguards to feel established and comfortable in their home.
"We know that by implementing these changes, that quality of life will drastically improve for those in the rental market."
Rent in advance
Amendments will ensure that tenants only have to pay a maximum of two weeks' rent in advance, allowing them more flexibility by easing cost-of-living pressures.
Break lease fees
The changes will see break lease fees limited to six weeks total rent to be paid by the tenant if the lease is terminated within six months of the original lease agreement.
"Similarly, this fee is reduced to four weeks should the tenant discontinue the lease after a period of six months," the Attorney-General noted.
"In addition, renters will not be subjected to excessive increases in rent should a new lease be agreed to by both parties at the termination of a previous lease — subject to tribunal hearings, landlords will not be able to increase rent beyond CPI plus 10 per cent."
Pets permitted
The changes will also result in pets no longer being excluded from rental agreements in properties as part of a lease agreement.
"Landlords will have to apply to the ACAT to refuse tenants from having a pet at their property."
Alterations allowed
Furthermore, tenants will be able to make minor modifications to their homes provided those modifications are able to be restored to their original condition before the termination of a lease agreement, the Attorney-General explained.
Landlord safeguard
In addition to benefiting renters, Minister Ramsay said the changes contained additional safeguards for landlords should their properties be used for illegal activities.
"The bill also supports landlords to protect the value of their properties. It streamlines the provision that allows a landlord to terminate a tenancy if the renter uses the property for an illegal activity," Minister Ramsay said.
"This will ensure that our laws take better account of how illegal activities on rental properties can affect the interests of landlords.
"This bill contains a balanced and considered suite of amendments that I am confident will make our rental laws better for our community."
ABOUT THE AUTHOR
---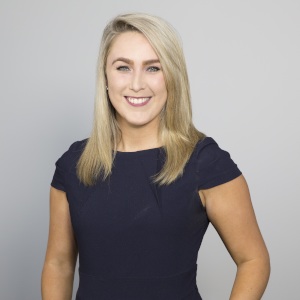 Emma Ryan is the deputy head of editorial at Momentum Media.

Emma has worked for Momentum Media since 2015, and has since been responsible for breaking some of the biggest stories in corporate Australia, including across the legal, mortgages, real estate and wealth industries. In addition, Emma has launched several additional sub-brands and events, driven by a passion to deliver quality and timely content to audiences through multiple platforms.
Email Emma on: [email protected]com.au