Property owners, managers and tenants are advised to issue caution after work completed by a registered gas fitter saw an "extremely hazardous situation" break out at a WA residence.
An unnamed registered gas fitter, who is not being identified due to a spent conviction granted at the time of sentencing, has been ordered to pay more than $10,000 for his "potentially deadly" gas connection of a natural gas cooker to a liquefied petroleum gas (LPG) supply, which saw a fireball erupt when the appliance was used.
The matter was prosecuted by Building and Energy in the Perth Magistrates Court, with the gas fitter pleading guilty to two breaches of WA's gas regulations.
"The court was told that in 2017 the gas fitter attended an Applecross unit and removed the property's existing cooker, which had two labels identifying its gas type as LPG or propane," a statement from Building and Energy explained.
"He then installed a new cooker that was designed and approved for use only with natural gas, which was stated on the appliance's official data plate. The court heard that the gas fitter noticed the flames were higher than usual when he tested the new cooker.
"The following day, the tenant tried to light the appliance and her hair was singed by a fireball from accumulated gas above the burner."
In handing down her sentence, Magistrate Tanya Watt said the gas fitter was "very fortunate that the installation did not have more serious consequences such as an explosion or carbon monoxide poisoning".
Director of Energy Safety Saj Abdoolakhan welcomed the significant fine.
"It's no exaggeration to say this was an extremely hazardous situation that could have resulted in serious injury or death," he said.
"Natural gas cookers have considerably larger gas injectors compared to those using LPG, causing excessive gas flow in a mismatched installation such as this. This results in bigger flames and the risk of a fireball or explosion from the built-up gas. There is also a danger of carbon monoxide poisoning.
"We will continue to hold gas fitters to account if they fail to ensure every part of an installation they work on is safe to use and complies with the regulations and manufacturers' instructions."
ABOUT THE AUTHOR
---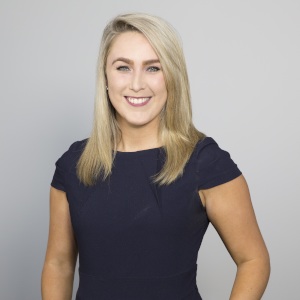 Emma Ryan is the deputy head of editorial at Momentum Media.

Emma has worked for Momentum Media since 2015, and has since been responsible for breaking some of the biggest stories in corporate Australia, including across the legal, mortgages, real estate and wealth industries. In addition, Emma has launched several additional sub-brands and events, driven by a passion to deliver quality and timely content to audiences through multiple platforms.
Email Emma on: [email protected]com.au