The Property Club has banned buying into housing developments constructed of lightweight materials for the past 26 years. If local councils had also banned the construction of these lightweight buildings, then we would not have the nightmare situation where property owners are now having to spend their life savings making these buildings safe, writes Kevin Young.
These lightweight properties, whether they are high-rise apartments, houses or town houses, are at very high risk of being constructed with dangerous combustible materials.
The reality is that most property buyers are totally unaware they are buying into properties constructed of lightweight materials.
To assist our members avoid buying lightweight-constructed homes, we developed the following 10-point checklist.
Have the products in the building been approved by the CSIRO? If not, who approved the product materials used in the cladding?
Was there any substitute material used? Physical testing of the cladding is essential when looking to purchase an apartment in one of these buildings.
Ask if the builder or developer can provide you with a personal guarantee against flammable or water entry problems that may occur.
Is the building made of brick? One simple test is to slightly knock the outside walls of the building with your hand to check if it is solid.
What is the background of the developer? Check their record to see if they have any buildings they previously built that are the subject to cladding or construction issues.
Ask for the details of recent property buyers who bought from the developer to determine the quality of their work.
If you are buying an established apartment or town house, ask the strata management company to determine if any remedial work is being planned to be undertaken at the complex.
Is the development more than four storeys high? If so, there is a very high risk the apartment building is more likely to have cladding issues.
Should I get independent advice? Always seek independent advice before buying an investment property from experts such as structural engineers.
Ask neighbours of the property you are planning to buy if there has been any structural issues with their properties.
By Kevin Young, president, Property Club
ABOUT THE AUTHOR
---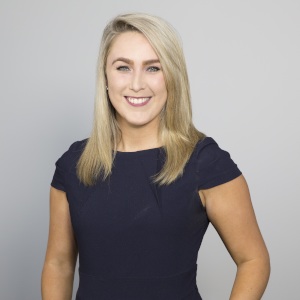 Emma Ryan is the deputy head of editorial at Momentum Media.

Emma has worked for Momentum Media since 2015, and has since been responsible for breaking some of the biggest stories in corporate Australia, including across the legal, mortgages, real estate and wealth industries. In addition, Emma has launched several additional sub-brands and events, driven by a passion to deliver quality and timely content to audiences through multiple platforms.
Email Emma on: [email protected]com.au