Property is just as prone to changing styles and trends as any other aspect of society — so, with a new decade just about upon us, what are some of the biggest changes to expect when it comes to home design?
Home renovation platform Houzz has released its top home design trend predictions for 2020, so whether you are simply looking to change things up, can't figure out how best to utilise an empty space or want to improve the value of your home for renters or buyers, take a look at what will be hot for the year ahead.
The top eight predictions for home design in 2020 are:
1. The "unkitchen" kitchen
As the most renovated room in any home, Houzz said it expects the Australian kitchen to continue to evolve.
"Contemporary kitchens are beginning to integrate small touches of furniture-like elements that reflect the rest of a home's more personalised decor," it predicted.
At the more extreme end of things, kitchens could begin to disappear altogether — behind bespoke cabinetry able to hide away such functionality when not in use.
2. The cheeky extras
In the past, Houzz said home owners who had managed to create extra space or meterage would aim to create more bench space or cabinetry.
But now? Home owners are extending into the space, with integrated study nooks, kitchenettes and banquettes all making more and more appearances.
"We saw this trend beginning in 2019, with study nooks searched on Houzz 26 per cent more than the previous year," the platform said.
3. More curves and arches
Houzz expects curves and arches to emerge as an interior design trend "in big ways".
According to designers and architects, curves add a feminine touch and create softness in spaces otherwise filled with hard surfaces.
"Architectural elements of the home will embrace rounded edges through circular windows, arches and curved walls as advances to technology allow architects to challenge structural boundaries," it's been predicted.
4. Terrazzo to reign
The composite material that can be poured in situ or pre-case and formed of chips of marble, quartz, granite or glass has already seen a 28 per cent increase in searches in 2019, with Houzz expecting "a full-blown royal reign in 2020".
While it's mostly been seen in bathroom splashbacks to date, in the new year, it's expected to move more towards benchtops and homewares, "with the chips becoming larger and colourways becoming bolder".
5. Move towards metal cladding
Houzz has observed an increasing focus on technological innovation, as well as "the desire for greater sustainability, the need for safety and always changing realisations about wellbeing in the home", which leads to its next big 2020 prediction: the rise of metal cladding.
With recent issues with combustible materials, Houzz indicated it's already seeing professionals readjust to new demands.
"So, goodbye, rendered brickwork and timber slats… And hello, copper, zinc and steel."
6. Natural colours
Following recent popularity, Houzz said beige, stone, soft eucalyptus greens and earthy browns will maintain their popularity into the new year.
"They're hues that are seen in natural materials such as sisal, jute, hem; the colours of unbleached, undyed wool, natural clay colours [and] natural stone."
For lovers of bolder statements, Houzz said its colour professionals have noted strong colours with added shading will also be on trend, including merlot, peacock blue and spicy pink.
7. Homewares that don't hurt the environment
Commonly held concerns about climate change, sustainability, the harm of single-use plastics and pollution are set to push professionals to innovate even more in the years ahead, according to Houzz, which expects new recycled and recyclable materials to become bigger in homewares and decor.
8. Wellbeing and biophilic design will take centre stage
Lamps that are able to adjust their intensity according to natural circadian rhythms, decor that seriously integrates plants, soothing palettes and architectural elements that are pointedly designed with wellbeing in mind will all be seen to "grow in importance and as a design conversation in 2020".
Houzz said it is already beginning to see this pop up as designers and home owners introduce natural light from windows and skylights, improve exterior views, and use water sources like ponds and fountains that are able to be seen, heard and touched.
ABOUT THE AUTHOR
---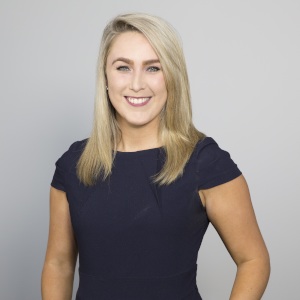 Emma Ryan is the deputy head of editorial at Momentum Media.

Emma has worked for Momentum Media since 2015, and has since been responsible for breaking some of the biggest stories in corporate Australia, including across the legal, mortgages, real estate and wealth industries. In addition, Emma has launched several additional sub-brands and events, driven by a passion to deliver quality and timely content to audiences through multiple platforms.
Email Emma on: [email protected]com.au