The closure of Australian borders coinciding with a call for the return of Australians overseas will be a protective factor for Sydney property hotspots, according to a buyer's agent.
Nick Viner, the director of Buyer's Domain, has said that so far, the virus crisis has done little to stem demand for quality Sydney property. According to him, part of the drive is from expats returning home.
"There are lots of Aussies returning from overseas locations, and they could be here for the long haul. Where are they going to be living?" he queried.
The director said that other buyer's agents he knows across his network are seeing an influx of expats signing up.
"Many have actually brought forward plans to return to Australia on the back of the COVID-19 crisis," he stated.
The comments come after the Prime Minister instigated a ban on all non-citizens and non-residents entering Australia on Thursday, 19 March.
But it's business as usual, according to Mr Viner.
"Among the areas I cover across the Lower North Shore, Eastern Suburbs and Inner West, we've seen little sign that activity has been dramatically hit."
"I concede that some vendors are nervous and there are opportunities for particular buyer types where you might be paying $20,000 less than a month ago or so," he added.
"But my overall feel is that the resilience of Sydney property has come to the fore."
He highlighted that auction attendances, clearance rates and inspections are still showing that Sydney real estate is as popular as ever, with some local buyers reading the market as an opportunity.
"Shares prices have been dropping dramatically while property is considered a far more stable vehicle," he outlined.
"The problem at the moment is not the property market, it's everything else. Real estate is not Qantas, it's not Fight Centre and it's not retail. Property is going to perform as per usual, which is a lot better than average over the long term."
In conclusion, Mr Viner expressed an expectation than when things return, "they'll return in a big way".
ABOUT THE AUTHOR
---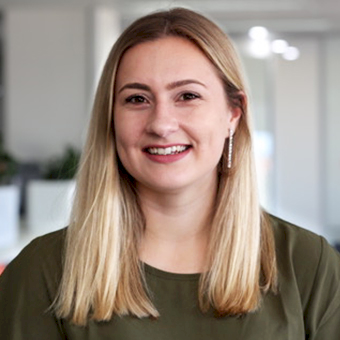 Grace is a journalist across Momentum property and investment brands. Grace joined Momentum Media in 2018, bringing with her a Bachelor of Laws and a Bachelor of Communication (Journalism) from the University of Newcastle. She's passionate about delivering easy to digest information and content relevant to her key audiences and stakeholders.