Many businesses over the next few months will be forced to shut their doors to slow the spread of COVID-19. The important thing for landlords to remember is that this is a short-term problem and we need to communicate and work with our tenants to help them get through this tough period.
The reward for landlords after all of this is the tenant will remain in business and there is quite possibly one of the biggest asset boom periods we will ever see waiting for us once the threat of COVID-19 passes. With interest rates at record lows and government stimulus packages at record highs, tenanted commercial properties will be more valuable than ever!
Let's discuss how to help your tenant get through this tough period ahead.
1. Rent deferrals
Some tenants may ask for their rent to be waived for the next three months. For example, a gym business can't operate and generate an income over the next few months.
So, paying rent isn't fair, in my opinion. Rather than just giving the tenant a break in rent, discount their rent to zero for three months and give them the option to sign a longer lease, at least three to 12 months longer.
This will increase the strength of your lease and increase your long-term income security, but more importantly, your tenant will remain in business.
2. Rent relief
Technically speaking, there is nothing stopping the owner from demanding the full rent amount. However, as with everything in business, it's a commercial decision for you to decide what the best direction to take.
A rent discount/relief might be the best option to take, as you want your tenant to be there in business 12 months from today. A strategy might be discounting your rent by 50 per cent and then you can approach your bank for an interest deferral period.
3. Push back and refer to government incentives
Many businesses will not be affected by COVID-19 but still ask for a discount.
I personally own a small supermarket and the supermarket tenant asked for three months' free rent. I politely pushed back at the situation by asking why revenue has dropped (when every other supermarket seems to be booming in trade).
I then suggested the tenant explore government grants made available to small businesses under the stimulus measures that have recently been announced.
This just makes it harder for tenants to take advantage of owners in this situation. Also, there will be more government incentives to come, so keep looking at the government websites for the latest announcements.
In summary, communication is key between the landlord, rental manager and the tenant. We can all work together to provide a win-win scenario. If you would like support throughout this process, Rethink Investing is happy to be of assistance.
By Scott O'Neill, director, Rethink Investing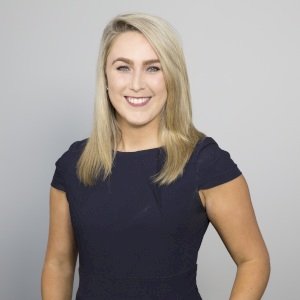 Emma Ryan is the deputy head of editorial at Momentum Media.

Emma has worked for Momentum Media since 2015, and has since been responsible for breaking some of the biggest stories in corporate Australia, including across the legal, mortgages, real estate and wealth industries. In addition, Emma has launched several additional sub-brands and events, driven by a passion to deliver quality and timely content to audiences through multiple platforms.
Email Emma on: [email protected]com.au