Wondering how your tenant might request a change to their rental agreement? Or what kind of information such correspondence should contain?
Last week, Prime Minister Scott Morrison announced that there would be a six-month moratorium placed on tenant evictions, brought in by way of state and territory governments.

In the absence of a detailed response from state governments on how exactly they expect landlords and tenants to proceed, Gault & Co property advisory founder Ramon Mitchell highlighted that a number of Australians are "overwhelmed and confused by what to do in relation to changing circumstances".

Despite a lack of information regarding the current crisis, he highlighted that "there is already a formal process to follow in seeking a change to rental terms" that tenants can be following.

Mr Mitchell is seeing the positive side, noting that "there seems to be a genuine desire by both landlords and tenants to find solutions to such an unprecedented situation". 

He's already had landlords contact him to inform their tenants "that they'll do whatever is necessary to keep them in place during this uncertain time".

The tenant/landlord relationship is a "symbiotic" one from his perspective, so the provision of clarity to the process can only be of benefit to both parties. 

Requesting a rent review

Mr Mitchell highlighted that extraordinary circumstances do already allow for tenants to request rent changes.

He said these can readily be adopted in light of the current COVID-19 pandemic.

It's important to work through the tick list so that it can be determined that a tenant is in "genuine" need of assistance.

He said they've already seen some tenants requesting a rent freeze "despite the fact they are not experiencing hardship".

All this does is put "undue pressure on the system and makes it more difficult for genuine cases to be attended to", Mr Mitchell said.

The process of requesting a rent review
1. Tenants must put forward their request in writing
"Calling a property manager and verbally seeking changes to rent arrangements is pointless," the property adviser said.

2. Include important details
In this request, there needs to be a number of key elements: "Apart from providing your personal details, make sure you set out clearly your current understanding of rent arrangements: amount, due dates and length of lease."

3. Outline the changes being requested
"Then, provide detail on what changes you would like to implement — whether that be reduced rent and/or a change in lease duration or payment timings," Mr Mitchell said.

He also flagged that tenants must also provide details of their employment changes to demonstrate hardship.
"Have you been terminated or had hours reduced? What industry are you working in? Are you likely to get employment back once the crisis has passed?"

In this section, Mr Mitchell recommended providing information about what government assistance you qualify for and whether you've already applied for this.

4. Explain changing household finances
Finally, Mr Mitchell said tenants should provide details on household finances and how they are changing.

"Set it out simply. What income are you receiving from any source, including employment and government assistance?" he said.

"We need to know this in order to process any requests appropriately."

When renegotiating changes to rental agreements, Mr Mitchell conceded that "if we can all just maintain a sense of humanity and fairness, it will bring benefits to everyone".
ABOUT THE AUTHOR
---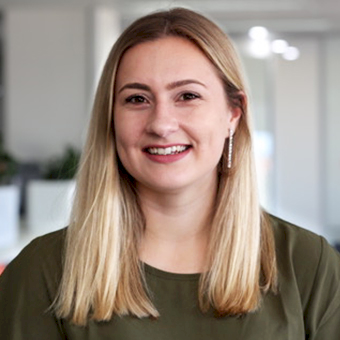 Grace is a journalist across Momentum property and investment brands. Grace joined Momentum Media in 2018, bringing with her a Bachelor of Laws and a Bachelor of Communication (Journalism) from the University of Newcastle. She's passionate about delivering easy to digest information and content relevant to her key audiences and stakeholders.