As the whole world comes to a standstill amid a health crisis, strata communities face different challenges, including keeping children entertained.
Archers the Strata Professionals Partner Grant Mifsud said that the restrictions in response to the COVID-19 pandemic have proven a huge challenge for strata communities.
In particular, parents of children cooped up in strata communities under coronavirus COVID-19 restrictions have come into conflict with other residents by letting them play in communal areas on the property.
According to him, there had been disputes between residents after parents let their children go outside to play or ride bikes and skateboards under supervision on the driveways of a townhouse complex as local playgrounds have been shut down.
"We have become aware of one community where parents allowed their children to play on the communal road areas only to earn the ire of other residents who argued this would be in breach of the community by-laws and demanded the activity be shut down," he said.
A by-law which applies to many strata schemes will state that an owner or occupier must not permit any child they have control over to ride bicycles, scooters and the like on common property within the complex, without approval.
"These are challenging times for strata communities which are not ideally equipped to cope with the work from home and stay at home requirements that we are all dealing with as part of the COVID-19 restrictions," he said.
Mr Mifsud said by-laws prohibiting children from playing on roadways in strata communities would also be in place to keep children safe from vehicles coming and going within the property.
Parents who want to allow their children to play under supervision in communal areas should first seek body corporate permission, he said.
"That could be considered a reasonable request under the current circumstances and the body corporate could even suggest an appropriate time of day for this activity to take place while in lockdown," Mr Mifsud concluded.
"Body corporate committees face many challenges in these times requiring some flexibility and compromise to ensure community harmony during and after the lockdown period."
ABOUT THE AUTHOR
---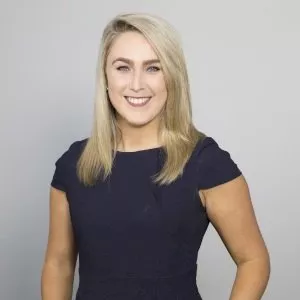 Emma Ryan is the deputy head of editorial at Momentum Media.

Emma has worked for Momentum Media since 2015, and has since been responsible for breaking some of the biggest stories in corporate Australia, including across the legal, mortgages, real estate and wealth industries. In addition, Emma has launched several additional sub-brands and events, driven by a passion to deliver quality and timely content to audiences through multiple platforms.
Email Emma on: [email protected]com.au