Industry experts are cautiously optimistic about the potential downside facing the property market due to the COVID-19 pandemic, new research has suggested.
A report by ripehouse advisory has found that while the industry is still grappling with the potential downside, overall investors should remain optimistic about the medium to long term. 
President of REINSW Leanne Pilkington feels that despite some of the headlines that have been coming out, like most of the industry experts, she believes that property will hold firm. 
"I agreed with a lot of what was said in the paper, particularly around when property was going to be hit the most. No doubt we'll see a short-term negative impact on prices, but ultimately, in 12 months' time, prices are going to be more than where we're at now." 
"This is a crisis like no other, and when we had the likes of the GFC, the endpoint wasn't certain. In this case, we do have an endpoint, but we don't know how many businesses won't come back from this," she said. 
"With interest rates at historical lows and the property market already recovering, I think it is likely that prices will continue to grow when we get on the other side." 
Ms Pilkington also felt that there is some risk to property investors who might be forced to sell. 
"I also think that investors are far more likely to be selling than owner-occupiers. 
"Some of our landlords have been negatively impacted by the stock market, and nobody's going to be selling their shares unless they really have to. However, some have been looking at offloading property to free up some cash." 
Who will feel the impact?
President of REIWA Damian Collins noted that the holiday rental and short-stay market would be the one area that will bear the brunt of COVID-19. 
"Most of the analysts and myself felt the biggest pain would be in specialised residential property, such as short-stay or holiday rentals or serviced apartments," he said. 
"A lot of investors get sucked in by the higher yields, but your return from property is always yield and capital growth. But also you've got to price in risk as well. I understand a lot of people who are in Quest Hotels at the moment are getting zero payments, and they will be for a long time," Mr Collins explained.
Mr Collins also agreed with the consensus that it will be the outer suburbs that will feel the impact the most. 
"The outer areas have people who are generally in those industries that are most impacted by COVID-19, such as hospitality or retail, whether it be renting or owning. More so than your traditional inner-ring suburbs." 
Despite the negative headlines, Mr Collins is still positive for the outlook of property in the coming months.
ABOUT THE AUTHOR
---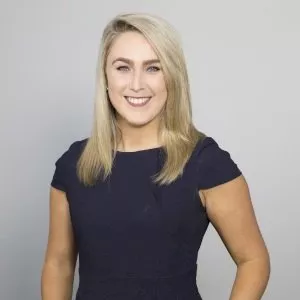 Emma Ryan is the deputy head of editorial at Momentum Media.

Emma has worked for Momentum Media since 2015, and has since been responsible for breaking some of the biggest stories in corporate Australia, including across the legal, mortgages, real estate and wealth industries. In addition, Emma has launched several additional sub-brands and events, driven by a passion to deliver quality and timely content to audiences through multiple platforms.
Email Emma on: [email protected]com.au