COVID-19 has caused a spike in vacancy rates and an oversupply of rental stock in the heart of Melbourne, a new report has revealed.
In Herron Todd White's May 2020 Month in Review, the real estate company highlighted how the coronavirus pandemic "has left the property market in the inner Melbourne suburbs and CBD in limbo".
The high vacancy rates are being blamed on the usual reliance of these landlords on university students.
On one hand, it harks back to current travel restrictions, which have prevented many Chinese international student tenants from travelling to Australia for study.
In addition, many tenants who would normally be renting CBD apartments are usually younger, with no ongoing job security.
These individuals are now cancelling their leases to move back home with mum and dad, and is another contributor to the vacancy spike.
According to Herron Todd White, "This has resulted in hundreds of units and student accommodation apartments listed for sale and lease as investors struggle to fill the void and try to replace the regular rent from students".
With the city's housing market well and truly "feeling the effects of broader market uncertainty", Herron Todd White has revealed a silver lining.
For first home buyers, it's an ideal time to be jumping onto the property ladder, especially with the city's agents reporting that investors are deciding against new investments – risk-averse to the potential that they'd receive no rental income due to COVID-19's impact on employment.
Herron Todd White is optimistic for buyers with job security who were looking into the property market prior to the pandemic, and is urging them to "take advantage of the current market conditions as sellers are more open to negotiation".
Highlighting record-low interest rates and the state government's First Home Buyer's grant ($10,000 grant for metropolitan homes and $20,000 for newly built regional homes), the report has illustrated the current market as "favourable" for those looking to buy their first home.
Smart Property Investment has previously reported on Herron Todd White's observation that Sydney clearance rates have "fallen off a cliff".
ABOUT THE AUTHOR
---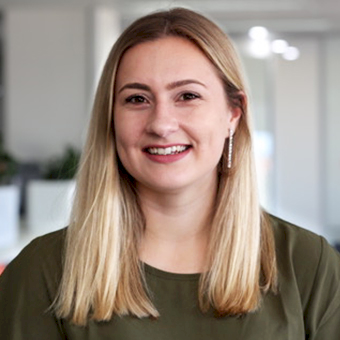 Grace is a journalist across Momentum property and investment brands. Grace joined Momentum Media in 2018, bringing with her a Bachelor of Laws and a Bachelor of Communication (Journalism) from the University of Newcastle. She's passionate about delivering easy to digest information and content relevant to her key audiences and stakeholders.