With many tenants struggling to pay rent amid the fallout of COVID-19 and some renters being locked out of the market altogether due to travel restrictions, there are serious concerns about how this may affect rental markets now and into the future, writes David Hancock.
Most commentators are predicting that rents will drop in the coming months due to less tenant demand and more supply.
According to Domain figures, the number of rentals hitting the market was up 18 per cent in early April compared with the same period last year.
So, will this apply across all rental markets, and which rental markets will be most affected?
Tourist hotspots
Areas like Sydney's eastern suburbs have long been a hotspot for Airbnb and short-stay accommodation servicing a short and medium-term international market.
Typically one of Australia's strongest rental markets, now the area is experiencing an oversupply. The exodus of tourists coupled with the short-term rental ban has forced landlords to seek longer-term tenants.
Many rental properties are vacant, forcing landlords to discount their rent to attract tenants.
While the good news is that this situation is temporary, the bad news is we don't yet know when Australia will reopen its borders. There are signs that restrictions on domestic tourism may be relaxed in the coming months and international travel between Australia and New Zealand may even be permitted.
However, it is unlikely that tourists further afield will be able to enter the country until the virus is contained in more countries or until there is a COVID-19 vaccine. Once international travel recommences, we should see those markets bounce back quickly.
The impact of international students on specific rental markets
Over 100,000 international students currently enrolled in Australian educational institutions have been unable to enter Australia. Many of those that are here cannot support themselves and have been encouraged to return home.
As is the case with tourist accommodation, the exodus of international students has also created vacancies and oversupply. Landlords holding properties near universities or in areas like North Ryde, which usually attract a high percentage of international students, are now on the hunt for tenants and may be forced to discount rents. Until international students are able to return, the rental market is likely to be affected significantly more in these locations.
Areas with high unemployment
While government stimulus and rent relief measures are largely cushioning the economic impacts on many renters and saving them from not being able to afford their rent, in some areas it may not be enough to protect the rental market.
About 30 per cent of Australians rent their homes. Many renters are younger and fall into a lower income bracket. Many are casual workers, often in industries most affected by COVID-19 such as hospitality, retail or travel. Not all will be eligible for stimulus like JobKeeper, for example, if they have been employed casually for less than 12 months. Areas with a concentration of renters in these circumstances will be more affected.
Areas with a high concentration of investors
Locations with a high supply of investors and renters will also fall harder in difficult times, especially when compared with tightly held markets with a high percentage of owners and limited rental supply. These areas can be vulnerable to oversupply already, and this will be exacerbated by the current circumstances.
Will the rental market collapse?
At this stage, the majority of rental markets around the county are holding up reasonably well, as most property managers we surveyed have reported that approximately 90 per cent to 95 per cent of tenants are continuing to pay their rent in full.
Given the government assistance to both tenants and landlords during this period, it's unlikely we'll see a situation where a flood of rental properties hit the majority of our property markets.
While some markets will inevitably be impacted more than others, it's important to remember that property markets with a high proportion of owner-occupiers rather than investors are less likely to suffer falls in rental demand as property remains a key.
By David Hancock, managing director, Binnari Property
ABOUT THE AUTHOR
---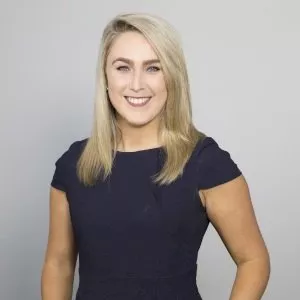 Emma Ryan is the deputy head of editorial at Momentum Media.

Emma has worked for Momentum Media since 2015, and has since been responsible for breaking some of the biggest stories in corporate Australia, including across the legal, mortgages, real estate and wealth industries. In addition, Emma has launched several additional sub-brands and events, driven by a passion to deliver quality and timely content to audiences through multiple platforms.
Email Emma on: [email protected]com.au