The Australian rental market has long been considered by many commentators to favour the landlord over the tenant. Unlike most countries around the world, Australia allows for "no grounds" evictions and leases as short as six months. Up until recently, there have been few protections against rent increases, writes Rolf Howard.
Several changes to state tenancy laws were introduced at the beginning of the year to give tenants more power and redress the perceived imbalance. While the rules vary state by state, across the board it became easier for tenants to make modifications and own pets. Rent increases were limited and provisions were made for tenants experiencing domestic violence.
Then COVID-19 hit. With hundreds of thousands of Australians now faced with the possibility of not being able to afford their rent, rental relief measures flooded in all states. On top of the nationwide six-month moratorium on evictions, some states are offering rental assistance packages or tax relief for landlords. Some have even enforced bans on evictions for the entire length of the pandemic and not just in cases of financial hardship.
With such extraordinary changes tipping the scales in favour of tenants, are we likely to see long-term impacts?
Emergency measures unlikely to become permanent
The changes to the laws made in each state are emergency measures and are therefore temporary.
These changes won't become permanent unless separate rental reform is introduced.
While it remains to be seen, it seems unlikely that some or any of the measures of the temporary rental relief packages will outlast the pandemic.
What we may see, however, is a cultural shift which recognises the importance of long-term rental security for Australian renters. While generally cultural change can take a long time to take hold (after all, the current culture is several decades in the making), we may see some incremental changes along the way to boost tenant rights.
It's also important to consider that most of the rent relief packages allow for deferrals for tenants under financial stress. While this is good news for tenants now, what happens when it comes time for tenants to repay a big rent debt, especially if they are still experiencing financial hardship? And what does that mean for landlords who are relying on rent being paid? We may see that the government will need to intervene again to minimise the ongoing economic fallout.
What does this mean for landlords?
Naturally, many landlords are feeling vulnerable. Many may already be offering rent reductions and deferrals. Many are concerned about whether any deferred rent will be paid and when. The proposition of investing in property in Australia, which has always been so attractive, is starting to lose its sheen, at least for now.
The good news for landlords is that once we overcome the immediate crisis, it is likely things will return to normal. There will always be strong rental demand in Australia. And while we may see a cultural shift towards stronger rights for tenants, they are unlikely to be overly detrimental for landlords. A more balanced system may in fact serve both tenants and landlords equally.
By Rolf Howard, managing partner, Owen Hodge Lawyers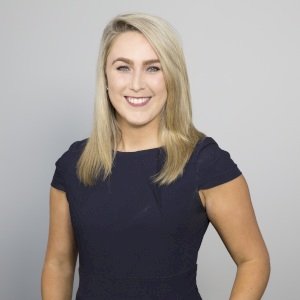 Emma Ryan is the deputy head of editorial at Momentum Media.

Emma has worked for Momentum Media since 2015, and has since been responsible for breaking some of the biggest stories in corporate Australia, including across the legal, mortgages, real estate and wealth industries. In addition, Emma has launched several additional sub-brands and events, driven by a passion to deliver quality and timely content to audiences through multiple platforms.
Email Emma on: [email protected]com.au