Quantum Housing has been ordered to pay $700,000 in penalties after the Federal Court found it made false or misleading representations relating to the National Rental Affordability Scheme (NRAS).
Quantum, which ceased trading in December 2019 and is in liquidation, has been given the order after the court found that between February 2017 and July 2018, it sent a series of misleading letters and emails to at least 450 investors who had rental dwellings participating in the NRAS scheme.
The court found Quantum had pressured investors to terminate their arrangements with their existing property managers and instead use property managers approved or recommended by Quantum.
The group failed to tell investors that it had commercial links with the property managers it recommended and told some investors that their existing property manager "had not properly managed their property's compliance with the NRAS, when this was not true", according to a statement provided by the ACCC.
"Quantum admitted that it falsely represented that property managers must meet accreditation guidelines issued by Quantum, and that investors who failed to appoint an approved property manager were in default of their agreement with Quantum and risked losing their NRAS incentives," the statement explained.
"The court also ordered Quantum's director, Cheryl Howe, to pay $50,000 in penalties for being knowingly concerned in Quantum's breaches of the Australian Consumer Law. Ms Howe was also disqualified from managing a corporation for three years."
Commenting on the decision, ACCC chair Rod Sims called the conduct a "blatant, planned and deliberate" effort to trick investors into switching from their preferred property managers.
"The penalties ordered against Quantum and Ms Howe serve as a warning that making false or misleading statements will result in serious consequences not just for the company involved, but also any executive or employee found to be knowingly concerned in the conduct," Mr Sims said.
ABOUT THE AUTHOR
---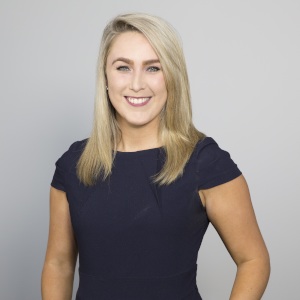 Emma Ryan is the deputy head of editorial at Momentum Media.

Emma has worked for Momentum Media since 2015, and has since been responsible for breaking some of the biggest stories in corporate Australia, including across the legal, mortgages, real estate and wealth industries. In addition, Emma has launched several additional sub-brands and events, driven by a passion to deliver quality and timely content to audiences through multiple platforms.
Email Emma on: [email protected]com.au