New research by REA Group has highlighted some fresh figures when it comes to high-intent renter activity.
The REA Insights Weekly Rental Demand report showcases high-intent renter activity on realestate.com.au by examining how users are behaving when they interact with live rental listings. The characteristics taken into account include the number of visits to a listing, looking at the photos for a listing multiple times, saving the property, sharing the property and/or making an enquiry with the agent.
According to the latest data, the number of highly engaged rental listing interactions on realestate.com.au increased by 2.7 per cent over the week to 14 June. All states recorded an increase in the volume of high-intent rental activity during the week, except for Western Australia and Tasmania, which fell slightly.
"One of the likely drivers of such high volumes of serious renter activity is the fact that the number of new rental properties becoming available is shrinking. With less stock, those serious about renting are required to narrow their focus and are more likely to be highly engaged with what's available online," said REA executive manager, economic research, Cameron Kusher.
"The data indicates that it isn't just search volumes that are climbing, we are also seeing a significant increase in the volume of people searching that are in the late stage of their rental decision."

The REA report added: "Since the recent low related to COVID-19, serious renter activity has more than doubled in New South Wales (110.2 per cent), Victoria (133.8 per cent) and the Australian Capital Territory (140.1 per cent). The smallest gains have occurred in Tasmania (45.2 per cent) and the Northern Territory (48.5 per cent)."
Further analysis of the figures showed year-on-year serious renter activity is up by 70.5 per cent higher nationwide.
"The heightened rental activity is being felt in all states and territories, with the largest annual increases in the Australian Capital Territory (102.0 per cent) and New South Wales (84.3 per cent), while South Australia (20.8 per cent) and Western Australia (41.5 per cent) recorded the smallest increases," Mr Kusher explained.
"While a lot of people are showing high intent in their rental searches, it remains to be seen whether they will actually move, especially considering there is a rental moratorium in place.
"The rental market remains challenged, with international borders closed, first-home-buyer demand being pulled forward the government's HomeBuyer initiative, and people under the age of 30 being much more likely to have lost their jobs through COVID-19.
"While a lot of people are actively looking at rental accommodation, it may not be until later in the year when we actually see them moving into new rental accommodation."
ABOUT THE AUTHOR
---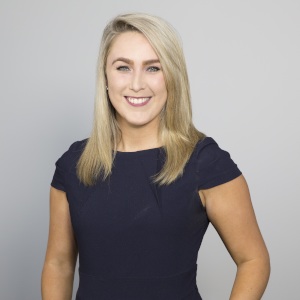 Emma Ryan is the deputy head of editorial at Momentum Media.

Emma has worked for Momentum Media since 2015, and has since been responsible for breaking some of the biggest stories in corporate Australia, including across the legal, mortgages, real estate and wealth industries. In addition, Emma has launched several additional sub-brands and events, driven by a passion to deliver quality and timely content to audiences through multiple platforms.
Email Emma on: [email protected]com.au