A Queensland developer is rolling out a new project in response to heightened demand for designer, freehold homes.
As quoted by Domain, freehold property defines a property title by which the owner of the land owns for perpetuity ("free from hold"). In other terms: freehold property ownership has no limit in time for the landowner and its beneficiaries.
Of all property ownership titles in Australia, freehold can be considered as the most absolute form of ownership as proprietors completely own land and can sell, lease or mortgage without restriction outside of local planning and environmental legislation, Domain said.
In response to growing demand, Southern Gold Coast and Tweed Coast developer Sherpa Property Group has taken on the new Freedom Beach Homes Rainbow Bay projects, totalling $30 million. The project includes 16 "beautifully appointed, freestanding, individually titled designer homes just over 100 metres from the beach", with prices starting at $1.4 million.
CBRE Residential Gold Coast's Nick Clydsdale has been appointed as the sales and marketing agent for the project.
Sherpa Property Group managing director Christie Leet said the project was designed to provide buyers with something unique for the Gold Coast over recent decades — new freestanding homes close to the beach.
"The site is code-assessable for up to 157 apartments, but we prefer to take the approach that less is more," he said.
"There is a huge oversupply of apartments on the Gold Coast, and we think people are ready for something a bit different."
Commenting further, Mr Leet said Rainbow Bay was one of the most undersupplied house markets on the coast and had the second-lowest percentage of houses compared with units in all 82 suburbs on the Gold Coast.
"If you want to live on the southern Gold Coast in a new house, close to the beach, your options are extremely limited," he said, noting that Freedom Beach Homes Rainbow Bay buyers "will have the certainty of purchasing land and a designer home with fixed-price building contract (which can be varied should the new owner choose to) with no ongoing fees or hassles associated with being part of a body corporate structure".
"Buyers will own the house, own the land and own their destiny," Mr Leet said. "While there is a lot of certainty in that each home is approved and designed to the highest standard, buyers will also have the flexibility to make changes to the internal layout and fixtures and fittings to customise the home to their own needs and tastes."
Looking ahead, Mr Leet expects the project to attract buyers predominately based in the local area, Brisbane and southern capitals.
"We have already sold a few to locals, and we would expect some Brisbane buyers to snap up weekenders… With the airport just a few minutes' drive away, we would expect some interest from Sydney and Melbourne as well," he said.
In conclusion, Mr Leet said that, in many instances, buyers can get a new home on their own land for roughly the same cost per square metre as an apartment, which has huge ongoing body corporate expenses.
"Body corporate living is not for everyone," Mr Leet said. "We want to make sure people have the freedom to choose how they live and are not forced into apartment living for no other reason than lack of choice."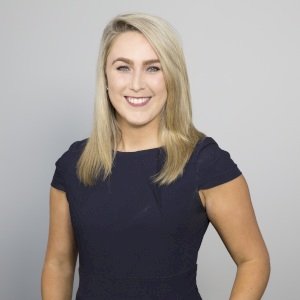 Emma Ryan is the deputy head of editorial at Momentum Media.

Emma has worked for Momentum Media since 2015, and has since been responsible for breaking some of the biggest stories in corporate Australia, including across the legal, mortgages, real estate and wealth industries. In addition, Emma has launched several additional sub-brands and events, driven by a passion to deliver quality and timely content to audiences through multiple platforms.
Email Emma on: [email protected]com.au