Despite similarities in external design, investors can ultimately raise the value of their asset by simple cosmetic renovation. Suburbanite's Anna Porter shares how property owners can make your property stand out.
While houses often give off a similar appearance, property valuers often encounter two identical houses side-by-side with one of the properties valued by more than $10,000 to $30,000.
The secret to making high valuations possible? A sense of scarcity, according to Ms Porter.
"What creates value is something that has a little bit of scarcity around it, which makes it a bit different from everything else. It's simply supply and demand," she said.
Ms Porter enumerates some of the simple cosmetic changes that could raise the value of an investment property:
Landscaping
Simple landscaping remains one of the easiest but incredibly impactful ways to improve a property and make it stand out, Ms Porter said.
According to her, landscaping could be a big differentiator from other properties as it improves street appeal.
In the same way that the indoors should have a "good flow" between rooms, outdoor spaces must also be well connected.
"Just make sure there's a connection between the flow of the house and the entertaining spaces – that's big in Australia. We all live outdoors, especially places where it gets pretty hot, so you want a pergola there," Ms Porter highlighted.
Fixtures and fittings
Often overlooked, the simple features of the house like light fittings, curtains and air conditioning can also contribute significantly to an increase in property valuation.
Fixtures and fittings that give an impression of old age or neglect may lead to losing potential buyers or tenants.
"They're quite affordable, so make sure those things are updated. They can make a really big difference [in] how a property appeals," she said.
Other simple cosmetic changes such as new paint, new bathroom vanities or new carpets can also make a difference in the appeal of the property, according to Ms Porter.
Overall presentation
Ultimately, there are various ways to improve a property with little expense and minimal effort.
Often, when selling blocks of flats, Ms Porter and her team would pinpoint the simplest changes that can be done to spruce up the space – from paint to a new vanity.
"I've sold a couple of blocks of flats over the years, [strata subdivided] them and, often, we wouldn't even redo the bathroom, so we'd go in and do the acrylic spray. Very easy, very cheap – it's done in a day and it really lifts the space. Chuck a new vanity in and you've got yourself what looks like a fairly updated bathroom," she said.
As simple as it may sound now, she reminded investors that the improvement of a property could not simply rely on one new item or a unique piece of furniture.
In order to make a property truly stand out, investors need to improve the entire space.
"People often say to me. 'I just put in a new air conditioner, so does that make the property worth $4,000 more because that's exactly what I spent?' and I say, 'Well, you neglected everything else. You've still got old bathrooms, old fittings, old carpet,'" she said.
"Except for major ticket items like kitchen and bathroom... if it's just an air conditioner, if you just put in one new blind or you put in one plant out the back, that's not going to be what changes it.
"You can't have one item that lifts a property. You've got to create an overall standard and give the property a better presentation."
Ms Porter encouraged investors to seek the help of professionals, where appropriate, in order to make their property stand out, even across a clock of similar-looking homes, and ultimately maximise the potential of their investment.
"People often have trouble understanding how big a room might be or how functional it might be or how to use it. When it's empty, rooms always look small, or it sometimes looks like you're walking into a big bowling alley. But you can find people to help you out," she concluded.
"Presentation and staging can really make a big difference in the marketplace."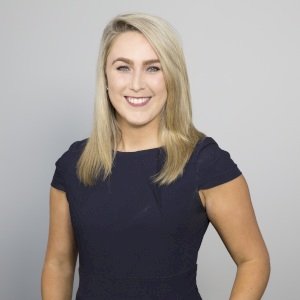 Emma Ryan is the deputy head of editorial at Momentum Media.

Emma has worked for Momentum Media since 2015, and has since been responsible for breaking some of the biggest stories in corporate Australia, including across the legal, mortgages, real estate and wealth industries. In addition, Emma has launched several additional sub-brands and events, driven by a passion to deliver quality and timely content to audiences through multiple platforms.
Email Emma on: [email protected]com.au