Western Australians who call residential and caravan parks home will be better protected after new laws were passed by State Parliament.
Tenants who rent a sire or a home in a residential park will have better clarity around contracts and costs as well as a set of new rules related to terminations after changes were made to the Residential Parks (Long-Stay Tenants) Act 2006.
Long-stay tenancies in Western Australia can involve living in a caravan, mobile home or a park home that is located with either a caravan park or lifestyle village.
According to the state's consumer protection body, the new laws will ensure fairer dealings and contract security between park operators and long-stay tenants.
It will see terminations of fixed-term agreements limited on the sale of a park or if the owner's financier takes possession of the park. Long-stay agreement terminations "without grounds" will no longer be allowed.
The new laws will instead set out specific grounds to provide greater certainty in relation to termination rights, as well as improve disclosure requirements on contractual issues such as exit fees.   
The new laws will provide clearer rules for park operators, home owners and prospective tenants in relation to home sales, and clarify park operator obligations around enforcing park rules in a "fair, reasonable and equitable manner".
The new laws also mean standard lease clauses will no longer be able to be varied, and a standard form agreement for new arrangements will be introduced.
According to the commissioner for consumer protection, Lanie Chopping, these extra protections are important for community members who rely on residential parks "as an important and viable" housing option.
"As these residents usually own their home but only lease the land on which it sits, they are sometimes lacking protection, so I expect these new laws will give them greater confidence and security," she said.
She noted that "in the past, residents have been particularly exposed if the park operator decides to sell the park or becomes insolvent".
"Many issues affecting long-stay tenants will now be resolved, including certainty of contract, disclosures, costs of park living, sale of a home, exit fees and park liaison committees."
Ms Chopping expressed the belief that the new laws "strike a fair balance between upholding the rights of tenants and maintaining the financial viability of the park for operators".
Work on developing the standard agreements, disclosure material and other regulations has already begun.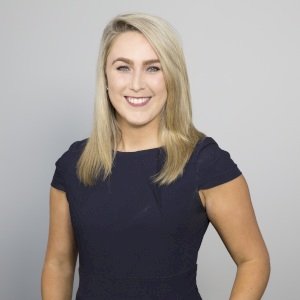 Emma Ryan is the deputy head of editorial at Momentum Media.

Emma has worked for Momentum Media since 2015, and has since been responsible for breaking some of the biggest stories in corporate Australia, including across the legal, mortgages, real estate and wealth industries. In addition, Emma has launched several additional sub-brands and events, driven by a passion to deliver quality and timely content to audiences through multiple platforms.
Email Emma on: [email protected]com.au