Almost half of all apartments in Australia are rented out, according to a new report which shines a comprehensive light on the types of people living in strata communities.
A UNSW project conducted with the support of the Strata Community Association has resulted in the creation of the Australasian Strata Insights 2020 report.
It has revealed that 9 per cent of Australia's population resides in apartments, units or flats — a total of 2,200,793 individuals.
Looking more closely at housing arrangements, 15 per cent of Australian households reside in such complexes.
Therefore, there are 1,300,721 apartments currently occupied nationwide, of a total 8,861,620 households.
Who owns apartments in Australia?
The report revealed a clear propensity for investor behaviour, with almost half (48 per cent) of apartment households renting their space.
Just 12 per cent of apartment dwellers own their property outright, while 14 per cent own their property but are paying off a mortgage.
What age groups are most likely to live in an apartment?
According to the report, 20- to 39-year-olds comprise the largest proportion of apartment residents Australia-wide, making up 50 per cent of apartment demographics.
Just 15 per cent of apartment dwellers are under the age of 20. The same percentage are aged 60-plus.
Persons aged 40 to 59 comprise 20 per cent of apartment residents.
What types of people (or households) live in apartments?
The report was also able to break down the types of people or family units that live in apartments.
Lone persons make up the biggest proportion of apartment dwellers — at 35 per cent.
Couples with no children are in second place, making up 24 per cent of all apartment households.
Couples with children make up 13 per cent, while 9 per cent of apartments are lived in by "groups" of people.
A further 6 per cent of apartment households comprise single-parent families.
The big picture
Overall, there are 340,601 strata schemes operating in Australia, with a total of 2,869,845 lots.
More than half (54 per cent) of these were registered before 2000, while the remainder have been registered in the 20 years since.
According to the report, the total insured value of such schemes is $1,117,350,632,387 — more than $1 trillion.
ABOUT THE AUTHOR
---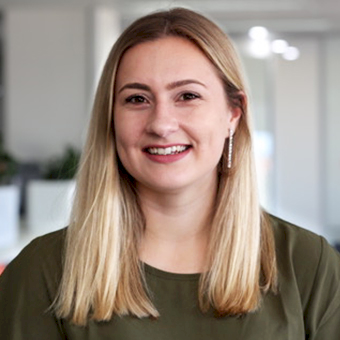 Grace is a journalist across Momentum property and investment brands. Grace joined Momentum Media in 2018, bringing with her a Bachelor of Laws and a Bachelor of Communication (Journalism) from the University of Newcastle. She's passionate about delivering easy to digest information and content relevant to her key audiences and stakeholders.