The Real Estate Institute of Western Australia (REIWA) is advocating for seven changes to the Residential Tenancies Act (RTA), noting that such changes will provide a well-needed boost to the local rental market.
The REIWA said the state's population is set to be impacted by changes to the upcoming review of the Residential Tenancies Act (RTA). The review will look into whether current legislation meets the needs of all parties, including both tenants and landlords. 

"According to the latest REIWA rental survey, more than 70 per cent of tenants said they were satisfied with their renting experience, which suggests the current rental system administered under the RTA is generally working well," REIWA president Damian Collins said.

"The focus of the review should be to increase the number of choices available to both landlords and tenants within the current framework, with any increase to a tenant's rights must come with an increase in their responsibilities, together with benefits to the landlords to ensure a fair and balanced outcome for all parties." 
Mr Collins noted that while the REIWA is supportive of minor changes to the RTA to better protect tenants, "it's imperative that the rights of landlords are maintained in order to attract investment and ensure ongoing supply of private rental housing".  
"Given that 96 per cent of all rental housing is provided by investors, a system that encourages investment to facilitate the supply of private rental housing and ongoing affordability for tenants is required," he said.

"Therefore, it is essential that any changes to the RTA do not negatively impact landlords or their appetite to invest in residential housing." 

7 key policy options the REIWA has outlined are:

Maintain the right to choose between a fixed or periodic tenancy.   
Preserve a lessor's rights to end a periodic tenancy without grounds, if necessary.    
Encourage pets in rental properties without limiting a landlord's right to determine the suitability of the property to house pets.   
Ensure compliance with current housing standards without creating additional red tape.   
Protect both landlords' and tenants' interest by requiring consent before modification to a property.   
Ensure disputes are handled quickly, fairly and efficiently in the State Administrative Tribunal (SAT).   
Maintain the current hardship provision for those seeking to break a lease.   
"[The] REIWA supports regulatory proposals that improve economic and social outcomes to deliver maximum net benefits for Western Australians and looks forward to helping the RTA review achieve a result of a reinvigorated rental market," a statement from the group concluded.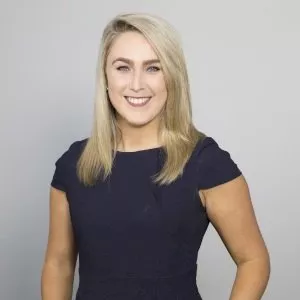 Emma Ryan is the deputy head of editorial at Momentum Media.

Emma has worked for Momentum Media since 2015, and has since been responsible for breaking some of the biggest stories in corporate Australia, including across the legal, mortgages, real estate and wealth industries. In addition, Emma has launched several additional sub-brands and events, driven by a passion to deliver quality and timely content to audiences through multiple platforms.
Email Emma on: [email protected]com.au