Real estate professionals are recognising the "unsung heroes" to mark today's National Property Managers Day.
National Property Managers Day takes place today, on 24 July, recognising the hardworking property managers in Australia's real estate industry.
To mark the occasion, some professionals have issued public statements, further supporting the importance of property managers. 
Amy Sanderson, LJ Hooker Head of Property Management, said National Property Managers Day is a fabulous opportunity to celebrate property managers across Australia. 
"Our property managers have become some of the country's best negotiators through COVID," she said.
"People don't often see what goes on at a property managers' desk. Take COVID for example; rightfully so, it was announced that evictions were to be on hold until September 2020, however no frameworks were provided until weeks later. In the meantime, all the public was hearing was 'free rent' when, in actual fact, this was not the case. 
"When people are faced with uncertainty they often enter a heightened state of emotion. As the conduit between the tenant and the land lord property managers are often put in challenging situations."
Ms Sanderson added: "As we manage Australia's largest residential property portfolio I've heard it all, but above all I'm proud of our property managers and how they handle situations". 
"I'm glad we have days like National Property Managers Day to celebrate them and the integral role they play in our industry. Without them, a significant part of our population across Australia would struggle managing a core need – housing," she said.
"I'm looking forward to hearing the stories our teams share on our enterprise network, workplace, about their best property management wins, funny moments and the camaraderie we share. As our hashtag attests #welovepropertymanagement."
REIA president Adrian Kelly said the real estate body supports the initiative, calling property managers the "unsung heroes of the pandemic".
"[They have been] working at the coalface and dealing with issues around tenants and property owners who have also lost their jobs," he said.
"The property managers are the ones who have worked in the background to find solutions as best they can in the current environment. This work is continuing as the pandemic is still prolific and especially as the non-eviction period comes to an end."

"...[They are] the quiet achievers who work very hard every day in an environment where every minute of the day counts, looking after tenants just as much as property owners," he said.
National Property Managers Day comes just after the Real Estate of Queensland (REIQ) released new findings that found that property managers have gone to greater heights for their clients over the COVID-19 pandemic.
ABOUT THE AUTHOR
---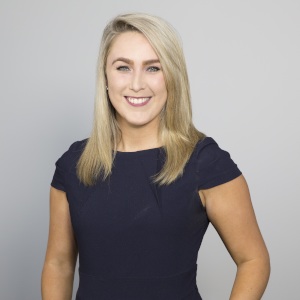 Emma Ryan is the deputy head of editorial at Momentum Media.

Emma has worked for Momentum Media since 2015, and has since been responsible for breaking some of the biggest stories in corporate Australia, including across the legal, mortgages, real estate and wealth industries. In addition, Emma has launched several additional sub-brands and events, driven by a passion to deliver quality and timely content to audiences through multiple platforms.
Email Emma on: [email protected]com.au