Many commentators have been pointing to the end of September as a danger zone for the economy, writes David Hancock.
The fears were that with JobKeeper previously due to end and the first wave of mortgage deferrals to cease at this time, this could mark a turning point for the economy towards greater unemployment, forced property sales and steep property price falls.
Now that it has been announced that JobKeeper and JobSeeker will be extended beyond September, and recent stimulus measures announced, including pandemic leave in Victoria, those concerns have been somewhat lessened. However, it raises the question, will we see the so-called "September cliff" simply shifted to a later date?
Economic shifts are rarely so neat
The problem with this perspective is that it draws a line in the sand between pre and post the "cliff".
Rarely do we see economic shifts occur so rapidly or neatly, and yet commentators, markets and investors will often react to certain events as if the outcomes will be immediate.
In the lead-up to the 2019 election, the uncertainty over the result led many investors to sit on their hands. If Labor won, it would have meant the possibility of reform to negative gearing and capital gains tax, which spooked investors. When the Coalition won in a surprise upset, investor sentiment rallied and the share market surged to an 11-year high.
Confidence is rarely rational – each action has a reaction
The example of the federal election reveals how irrational consumer and investor confidence can be.
Had Labor won the election, any changes to negative gearing or capital gains tax could have taken months or even years to legislate, and typically these major changes would be grandfathered i.e. only apply to new transactions from a certain date onwards.
Should the proposed Labor changes have impacted the property market in a negative way, you could expect the government to react with new policies and initiatives. Let's remember Labor abolished negative gearing in 1985, only to reinstate it two years later after rents began to rise and the forecasted tax savings never materialised. For each action, there is a reaction!
The same goes for an economic cliff. If the JobKeeper scheme ends as planned in March next year, the fallout is unlikely to be immediate and you can expect governments, businesses and individuals to react.
While it is reasonable to expect some people to lose their jobs immediately, many job losses will take months to eventuate. Many others will hold onto their jobs and new jobs will be created.
As for mortgage deferrals, this will be a staggered process. Only those that successfully negotiated a deferral in March will have their repayments return to normal in September. In reality, everyone will have their deferrals end at different times.
Confidence is fickle. Fears about the economic cliff could in part become a self-fulfilling prophecy. Any hit to confidence could cause the feared decline. On the other hand, given any decline is unlikely to be immediate, that could be looked on favourably by investors and markets.
Government intervention is likely

The government isn't simply a passive observer of the economy. They do have certain levers at their disposal to prevent a worst-case scenario. This was proven by the quick introduction and extension of JobKeeper, the doubling of the JobSeeker payment, the introduction of pandemic leave in Victoria and the many other stimulus packages introduced since.
If it looks like the economy will fall off a cliff in March, the government won't just let it happen, they will intervene. In regard to mortgage deferrals, discussions are already underway between the banks and regulators on how to continue to support households once their deferral periods end.
Humans are adaptable
Economic modelling is notoriously poor at predicting human behaviour. Worst-case scenarios will tend to ignore the adaptability and capacity for invention that has seen humans through previous economic crises.
Even in the very worst of times such as recession, war or a pandemic, the world doesn't stop. Life goes on. It is not human nature to throw up our hands and simply accept the very worst outcomes. Instead, people, businesses and governments will react, adapt, innovate and fight.
Come March, we will not fall off an economic cliff into a permanent period of decline. The reality will be far less neat. While it's fairly certain there'll be some rocky times ahead for parts of the economy, the impacts will likely be less immediate, less severe and more uneven than predicted. This is not the first economic challenge our world has faced, there have been numerous wars and recessions previously.
Despite these major historic world events taking place, people survived and adapted, house and share prices went up, society progressed and life went on.
By David Hancock, director, Montara Wealth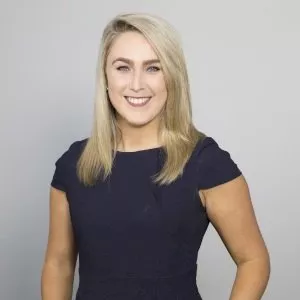 Emma Ryan is the deputy head of editorial at Momentum Media.

Emma has worked for Momentum Media since 2015, and has since been responsible for breaking some of the biggest stories in corporate Australia, including across the legal, mortgages, real estate and wealth industries. In addition, Emma has launched several additional sub-brands and events, driven by a passion to deliver quality and timely content to audiences through multiple platforms.
Email Emma on: [email protected]com.au