A steep rise in rental stock in certain pockets of Sydney and Melbourne has exposed the pain points that have come with the COVID-19 downturn, research has shown.
Data analysis by CoreLogic has revealed that there has been a significant increase in rental stock around inner city areas around Australia, particularly in Sydney and Melbourne, since the onset of the coronavirus pandemic.
Eliza Owen, head of research Australia at CoreLogic, said the regions with significant accumulations in rental stock have exposed many of the "pain points" spurred by the COVID-19 downturn, particularly the "gaping hole" in housing demand due to international border closures.
"This is because the majority of new migrants in Australia are renters, at least initially," she said.
"The dominance of Sydney and Melbourne with regards to heightened rental supply highlights the much-localised nature of the shock to rental demand that has been seen since the onset of the pandemic."
She added that these trends have been placing downwards pressure on rents and upwards pressure on vacancy rates.
CoreLogic has analysed the increases in rental stock by SA4 region, which are defined by the Australian Bureau of Statistics (ABS) as broad regions of 100 to 300,000 people, which the property research group said provides a useful area of measurement because of its alignment with the labour force.
The increase in rental listings record the change in the level of rental stock counted in the 28 days leading up to 15 March, the week in which Australia recorded its 100th COVID-19 case, compared with that counted in the 28 days to 9 August.
Of the 88 SA4 regions measured across the country, 78 regions declined in the volume of rental listings between these days.
Across the 10 regions that have seen a rise in total rental stock, eight were across Sydney and Melbourne, while rental stock also rose in inner-city Brisbane and Adelaide Central and Hills.
These 10 SA4 regions that have seen a rise in rental listings between March and August together comprised 29.1 per cent of the net overseas migration to Australia over the year to June 2019.
According to more geographically granular data, some of the largest increases in rental stock is across inner Melbourne and Sydney city, and inner south.
For example, in Melbourne's Southbank, rental stock has surged from 568 rental listings in the 28 days to 15 March, to over 1,200 by 9 August.
In comparison, in the year to the pandemic, total rental listings across Southbank averaged 450 listings a month.
Ms Owen has warned that because of the relatively high levels of investors, particularly in inner-city apartment markets, the trends in rental supply and demand could indicate added downside risk for values in these areas until international borders reopen and labour market conditions tighten.
However, total rental listings have started to fall across most Melbourne regions as the city faces stage 4 restrictions to curb the second wave of COVID-19 cases.
Inner Melbourne, which has seen the highest surplus of rental stock since the pandemic began, saw total rental listings tumble by 8.1 per cent over the 28 days to 9 August.
"A significant portion of this decline was a reduction of 450 new listings counted in the lead-up to 9 August, suggesting new listings have fallen off the back of physical restrictions around letting property," Ms Owen said.
ABOUT THE AUTHOR
---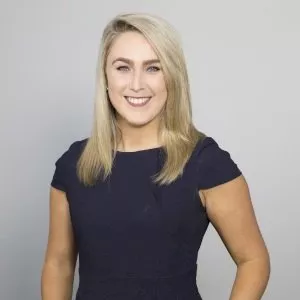 Emma Ryan is the deputy head of editorial at Momentum Media.

Emma has worked for Momentum Media since 2015, and has since been responsible for breaking some of the biggest stories in corporate Australia, including across the legal, mortgages, real estate and wealth industries. In addition, Emma has launched several additional sub-brands and events, driven by a passion to deliver quality and timely content to audiences through multiple platforms.
Email Emma on: [email protected]com.au