NSW's strata sector has welcomed a decision by Airbnb to ban so-called party houses.
Over the weekend, Airbnb announced a worldwide ban on party house bookings.
"As travel changes, the way people book stays has changed as well. For the most part, this means more local travel, with guests favoring things like self check-in and plenty of outdoor space. A very small portion of guests, however, has used Airbnb to book places for parties and large gatherings. In an effort to help protect our hosts and their neighbouring communities in light of COVID-19, we're launching a policy that bans parties globally," it said.
The changes are listed as:
Occupancy and gatherings for reservations made on or after 20 August and until further notice are now capped at 16 people.
Airbnb is currently reviewing its rules for specialty and traditional hospitality venues (ex: boutique hotels) "to determine if hosts of these listings may set their own rules for events and allow appropriate events at their own discretion".
Guests will be reminded of Airbnb's updated parties and events policy before they leave for their trip.
Airbnb will take action against guests who violate the policies.
In certain countries and regions, Airbnb has implemented restrictions on some local bookings of entire home listings by guests under the age of 25 who have negative reviews or fewer than three positive reviews.
"I think this is terrific news for the strata sector and for owners of apartments, units and townhouses who have had to pay out large sums of money to repair the damage caused by party house use," Strata Community Association (NSW) state president Chris Duggan said.
"Airbnb has done the right thing in this announcement by providing clarification and guidelines for Airbnb bookings. We welcome their decision. Apart from the noise factor, these party houses have seen a trail of destruction which the owners have had to pay for.
"In the strata sector, Airbnb use in apartments and units has been a major problem for residents and other owners because of damage done to common property."
Mr Duggan noted the decision comes at an ideal time, with schoolies season set to take place at the end of the year.
"Parents of schoolies should be very aware that they may now be held liable given this party house ban," he said.
"The schoolies bookings start about now for NSW destinations, so the Airbnb decision and COVID-19 will require a major rethink about schoolies this year.
"The entertainment may be scaled back because of COVID-19, but the bookings will still happen whether border restrictions are in place or not.
"I hope that Airbnb backs up its threat to take legal action for breaches of its 'no party house' policy and that it takes a big stick to those who do the wrong thing."
ABOUT THE AUTHOR
---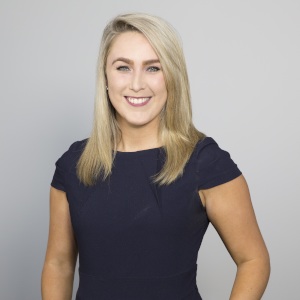 Emma Ryan is the deputy head of editorial at Momentum Media.

Emma has worked for Momentum Media since 2015, and has since been responsible for breaking some of the biggest stories in corporate Australia, including across the legal, mortgages, real estate and wealth industries. In addition, Emma has launched several additional sub-brands and events, driven by a passion to deliver quality and timely content to audiences through multiple platforms.
Email Emma on: [email protected]com.au