With the spring season having just kicked off, investors have been warned against panic selling.
While the spring selling season is traditionally thought of as one of the busiest times of the year for the nation's property market, Canstar's finance expert, Steve Mickenbecker, said it's important for home owners not to succumb to pressure to put their home on the market.
"September is the turning point for many home owners and investors hoping to see the year out in better shape and avoid selling their property under duress," Mr Mickenbecker said.
"With JobKeeper and JobSeeker winding back from September and many mortgage holders nearing the end of repayment pauses with their banks, September will be a testing time. 
"Now is the time to safeguard yourself by picking up new money-saving habits and making a decision to renegotiate your loan or refinance to a lower-cost option." 

Mr Mickenbecker's comments coincide with a recent survey by the group which showed that 57 per cent of property owners haven't done anything to cut the cost of their repayments this year.
Other key findings from the research show that 28 lenders have made 116 cuts to variable home loan rates and one lender has increased its variable home loan rate since July; 30 lenders have cut 313 fixed interest rates, while 16 lenders have increased 153 fixed rates.
Further, the findings found that of the rates that changed, variable rates were cut by an average of -0.20 of a percentage point and the average increase was 0.16 of a percentage point. Meanwhile, fixed rates were cut by an average of -0.27 of a percentage point and increased by an average of 0.18 of a percentage point, according to Canstar.
"There are likely better rates out there for you. We know lenders have been moving rates out of step with the Reserve Bank, and the moves have been largely cuts with just one variable rate increase since July, and widespread rate rises still seem a while off," Mr Mickenbecker said. 

"The banks have been battling each other for lower fixed interest rates, with 12 lenders cutting 112 fixed rates in August. If you are nearing the end of a repayment pause, you should at least be considering this as an option to lock in low repayments.
"Interest-only rates have been coming down in the past couple of months, so if you're an investor, this might be an option to cut repayments for short-term relief."
ABOUT THE AUTHOR
---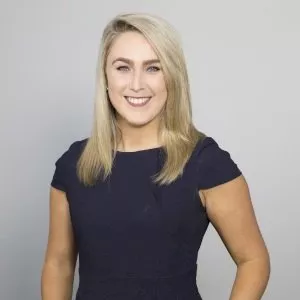 Emma Ryan is the deputy head of editorial at Momentum Media.

Emma has worked for Momentum Media since 2015, and has since been responsible for breaking some of the biggest stories in corporate Australia, including across the legal, mortgages, real estate and wealth industries. In addition, Emma has launched several additional sub-brands and events, driven by a passion to deliver quality and timely content to audiences through multiple platforms.
Email Emma on: [email protected]com.au