A WA real estate agency has been hit with an $18,000 fine after it failed to lodge 19 tenancy bonds on time.
Appearing in the Perth Magistrates Court, Verse (Aust) Pty Ltd — trading as Verse Property — pleaded guilty to breaching the Residential Tenancies Act in its failure to lodge the 19 bonds with the Bond Administrator from 16 properties it managed as soon as practicable and/or within 14 days after receipt.
The court heard that the offences occurred between September 2018 and March 2019 and the bonds were lodged 13 days late on average. The properties being managed were located in Queens Park, Bedford, St James, Kensington, Alfred Cove, Cannington, Beckenham, Bentley, Cloverdale, East Cannington and Kewdale.
Commenting on the matter, Commissioner for Consumer Protection Lanie Chopping said the agency "fell way short of the industry standard of lodging bonds within 24 hours".
"While the law gives agencies up to two weeks to lodge the bonds, the vast majority do it on the next business day which is good business practice," Ms Chopping said.
"To take almost a month is unacceptable because the longer it takes to lodge a bond, the greater the risk to the tenants' money that is being held in trust.
"As proven by this case, failing to lodge bonds with the Bond Administrator on time can be costly in terms of financial penalties as well as loss of reputation. So, it's in every agent's interest to ensure effective office systems are in place to facilitate the speedy lodgement of bonds."
Verse Property was ordered to pay an $18,000 fine and $684.15 in costs following its guilty plea.
This is not the first time the East Victoria Park real estate agency has been fined for breaching the Residential Tenancies Act. On 2 March 2018, the group pleaded guilty to the breach by failing to lodge eight bonds amounting to $12,400 as soon as practicable or within 14 days.
ABOUT THE AUTHOR
---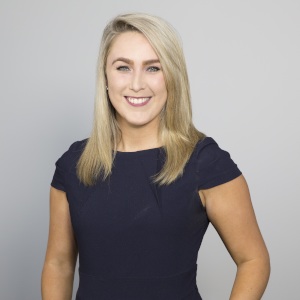 Emma Ryan is the deputy head of editorial at Momentum Media.

Emma has worked for Momentum Media since 2015, and has since been responsible for breaking some of the biggest stories in corporate Australia, including across the legal, mortgages, real estate and wealth industries. In addition, Emma has launched several additional sub-brands and events, driven by a passion to deliver quality and timely content to audiences through multiple platforms.
Email Emma on: [email protected]com.au