New research by Domain has shown that buyer demand for houses and units declined 13.8 per cent and 19.7 pr cent, respectively, over a period of four weeks.
According to the latest data from the property portal, demand continues to weaken in Melbourne as stage 4 lockdowns continue to have their effect. Couple this with an "extremely weak" number of new listings and its little surprise that the Victorian capital is posting less than positive results.
"Melbourne's indicator nudged marginally higher by 0.3 [of a percentage point] for houses in the week ending 6 September, following four consecutive weeks of falling demand, mirroring the stage 4 lockdown timeline," said Dr Nicola Powell, senior research analyst, Domain.
"Melbourne was the only city this week to record reduced demand for units, falling by 7.1 per cent. This marks the fifth consecutive week of weakened demand, surpassing the depth and duration of the slump recorded during April restrictions."
Dr Powell said the indicator for Melbourne as a collective has reached its lowest point since January for both houses and units. Over the four weeks to 6 September, demand dropped 13.8 per cent for houses and 19.7 per cent for units.
"This emphasises the impact Melbourne's lockdown has had on real estate given January is seasonally a weak period for transactional activity, as the holiday season distracts buyers and sellers," Dr Powell explained.
"The indicator is significantly lower compared to the same period last year, down 17.3 per cent for houses and 23.4 per cent for units. For units, this is the steepest annual fall since the indicator's inception in October 2017, and the steepest since mid-November 2018 for houses."
Nevertheless, houses are the most in-demand property type for Melbourne buyers, the research found, with a whopping 135 per cent more likely to buy these than units.
"While both property types have seen a significant drop in buy intent behaviour from property hunters, demand for units have been more severely impacted. This could be attributed to weaker investment activity," Dr Powell said.
"The current health pandemic has impacted our global real estate markets in fundamentally different ways. Melbourne, New Zealand and the UK had swift and hard lockdowns and real estate activity plummeted, while cities that had more relaxed restrictions had some property markets operating normally.
"As cities worldwide emerge from different degrees of restrictions, analysis of post-lockdown recoveries suggests that the more severe a lockdown, the quicker the recovery. It is anticipated that as Melbourne's restrictions gradually ease, the pent-up demand and supply will rapidly change gear."
Looking ahead
Following a period of decline, there will be some key hotspots emerging in the market, according to Domain.
"The Mornington Peninsula has become a key area of activity for people likely to buy. Both houses and units in the Mornington Peninsula made the top 10 most in-demand areas, and the area also recorded some of the steepest annual increase in activity," Dr Powell said.
"While the lockdown has forcibly introduced working from home, the concept is likely to stay for businesses able to transition permanently.
"Once lives return to near normal, the commute to the office will play a less crucial role in deciding the location we reside. This may be one of the reasons for a shift in demand to Mornington Peninsula, while others could be considering a holiday home purchase as overseas travel will be unlikely for the foreseeable future and remain undesirable for some.
"While units have experienced the biggest negative shift in demand, some areas buck this trend. Units in areas of Mornington Peninsula, Frankston, Wyndham and Casey-North have recorded an increase in demand since the onset of the COVID-19 crisis."
ABOUT THE AUTHOR
---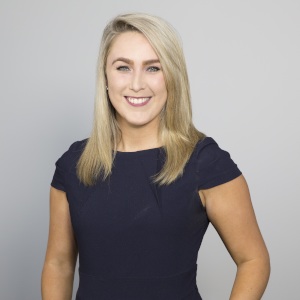 Emma Ryan is the deputy head of editorial at Momentum Media.

Emma has worked for Momentum Media since 2015, and has since been responsible for breaking some of the biggest stories in corporate Australia, including across the legal, mortgages, real estate and wealth industries. In addition, Emma has launched several additional sub-brands and events, driven by a passion to deliver quality and timely content to audiences through multiple platforms.
Email Emma on: [email protected]com.au