A decision by the NSW Court of Appeal to allow pets in a high-rise is set to have major ramifications for corporations and apartment owners.
Earlier this week, three Court of Appeal judges delivered what's being described as a landmark decision likely to affect strata schemes going forward. 
The matter centred around Darlinghurst-based complex The Horizon, which sought to ban tenant Jo Cooper from keeping her 13-year-old Miniature Schnauzer named Angus at the premises.
The NSW Court of Appeal struck down the attempt by The Horizon, saying to ban animals from the building was a breach of legislation. 
"The court has found that banning animals breaches strata scheme legislation which provides that by-laws can't be 'harsh, unconscionable or oppressive'," said Bartier Perry partner Sharon Levy, whose firm represented Jo Cooper.
"The emotional toll from pursuing this case has been incredibly hard. Yet throughout the last five years, I've also lost count of the number of pet and apartment owners who have reached out and supported our stance.
"Today is a win for Angus, but it's also a decision that will hopefully ensure owners corporations take a more balanced approach to the governing of apartment owners."
Ms Levy added the decision effectively changes the way owners corporations can govern their strata schemes.
"This ruling may have far wider ramifications as to the by-laws owners corporations can impose on apartment owners," she said.
"Every dog has its day, but Angus' win could mean some significant changes and legal challenges to by-laws for years to come."
ABOUT THE AUTHOR
---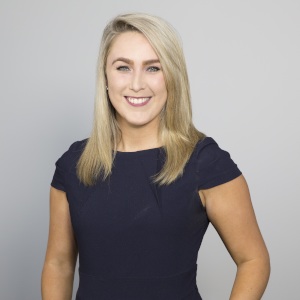 Emma Ryan is the deputy head of editorial at Momentum Media.

Emma has worked for Momentum Media since 2015, and has since been responsible for breaking some of the biggest stories in corporate Australia, including across the legal, mortgages, real estate and wealth industries. In addition, Emma has launched several additional sub-brands and events, driven by a passion to deliver quality and timely content to audiences through multiple platforms.
Email Emma on: [email protected]com.au