A brand-new report has given valuable insight into Victoria's 620,000-property-strong rental market.
Renting in Victoria: Snapshot 2020 is a first-of-its-kind report from the state's Commissioner for Residential Tenancies, aimed at progressing and building knowledge of Victoria's rental sector.
The 19-page report includes insights from the 2016 census and more recent data to highlight the demographics of tenants in the state, rental vacancy movements, systemic issues affecting renters, as well as the number of tenants relying on the legal system to resolve disputes with their landlords.
The report also gives a base to measure the effect of the coronavirus on the sector.
From now on, the report will be produced annually.
Commissioner for Residential Tenancies Heather Holst said the report collates a range of data into one short, straightforward document: "The report gives a broad picture of key renting issues, experienced by the steadily growing number of people who rent in Victoria as well as a baseline we can use to look at the effects the coronavirus may have on this sector moving forward."
According to Ms Holst, the report will "improve knowledge of renting in Victoria", while it is also hoped future editions of the report will also allow for year-on-year comparisons of data — leading to improved outcomes for Victorian tenants.
Minister for Consumer Affairs Melissa Horne has welcomed the report, acknowledging that it provides "valuable insights" into the state's rental landscape.
She said "future editions of the report will help us identify and respond to emerging trends, which can help us create stronger outcomes for renters — something we continuously strive for".
At the same time, Ms Horne has also reaffirmed government support for tenants during the COVID-19 pandemic, flagging the range of temporary rental law reforms designed to support people during the pandemic, such as the moratorium on evictions and the ban on rental increases.
Rental protections will remain in place until 28 March 2021.
It was also reported that Consumer Affairs Victoria has commenced efforts to contact nearly 700,000 tenants via email and text message to ensure they are aware of their rental rights throughout the pandemic and know of the support that is available.
ABOUT THE AUTHOR
---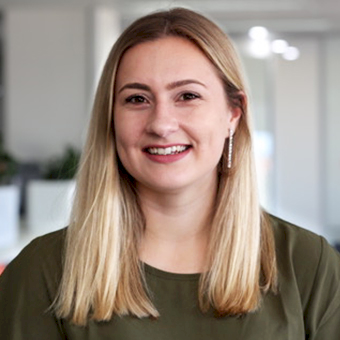 Grace is a journalist across Momentum property and investment brands. Grace joined Momentum Media in 2018, bringing with her a Bachelor of Laws and a Bachelor of Communication (Journalism) from the University of Newcastle. She's passionate about delivering easy to digest information and content relevant to her key audiences and stakeholders.