The past seven months have been a true rollercoaster ride for everyone, with the pandemic affecting every one of us in one way or another, writes Jodi Ford.
We've learnt many valuable lessons during this time, and as a result of proactive teamwork and technology, we decreased our vacancy from 2.1 per cent to 0.3 of a percentage point (YoY) across our portfolio of 8,000+ properties in South-East Queensland.
Here are the top five things we implemented which may help you reduce your vacancy rate as well:
1. Virtual inspections
We stopped all open home inspections before the restrictions came in for the safety of our clients, team and community, and created a system to conduct virtual inspections. For all rental listings, we filmed a walkthrough video and uploaded it as soon as possible for potential tenants to view. When the restrictions eased, we continued posting videos of our rental listings as we found there was a large demand for them, and they were getting high engagement.
For routine inspections, we sent our tenants an invitation to choose the best suitable time to conduct a virtual inspection, and then on the scheduled day they received a video link to walk us through the property. During the video call, we asked them to stop so we could take still photos that we could then include in our report for the landlord and store on our system for future reference. We are still offering virtual routine inspections to tenants that may have health concerns and would prefer no contact.
My biggest tip is be flexible and work with your tenants. 
2. Easy application process
We're always on the lookout for innovative solutions to incorporate into our business. As we transferred our inspections online, we had to update the application process as well. This meant taking advantage of 1Form, which is a convenient system and makes it quick and easy for tenants to apply for a rental property online. Simplifying this process also helped our team to process applications faster, ensuring tenants had answers as soon as possible and our landlords had stability in their investment.
3. Regular conversations
We ramped up our conversations with our tenants and landlords to once a week and sometimes more. Apart from direct phone calls and emails from the property manager, I started filming regular video updates about the changes that were happening during COVID-19 and how they impacted everyone and emailed them out. Additionally, we posted regular social media updates and blogs on our website so that we were providing as much information as possible.
4. Fast marketing campaign launches
Using Our Property, we started sending automated lease renewal requests out to tenants several weeks prior to lease expiry. By receiving these early indications, we were alerted to any tenants vacating which enabled to us to launch the property advertising immediately to minimise any lost revenue for our landlords. This meant being innovative with our photos sometimes and also a lot of realistic and honest conversations with our landlords in order to price our properties in line with the current market.
I believe these conversations with our landlords and pricing our properties accurately was a large contributing factor in reducing our vacancy rate. It doesn't benefit our landlords to have their properties sitting vacant if the market value is $20–$50 below what they want. It's our job to educate the landlords on the current climate, tenant feedback and marketing strategy. Based on this, the majority of our properties were let in 10 days or less on average.
5. Team culture
When our entire team transitioned to remote working, we knew we had to keep them engaged and make them feel supported. Therefore, we found some creative ways to use Microsoft Teams and build the fun, energy and camaraderie of the team. Apart from daily virtual meetings to keep the team feeling connected, our leadership team engaged their direct teams in some feel-good activities such as weekly trivia, TikTok dance-offs, podcast reviews, yoga and meditation classes, and Friday afternoon wine and cheese sessions. It was such a wonderful experience to see everyone engage in these events and definitely made us even closer as a team. I strongly believe if you look after your team, they will look after your clients.   
By being proactive and flexible, and prompt in our responses, we've kept our tenants and landlords engaged, happy and well educated on what was happening in the market.
Jodi Ford, property management director, Coronis
ABOUT THE AUTHOR
---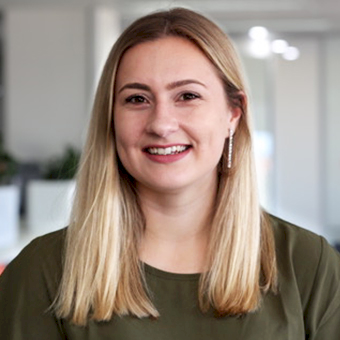 Grace is a journalist across Momentum property and investment brands. Grace joined Momentum Media in 2018, bringing with her a Bachelor of Laws and a Bachelor of Communication (Journalism) from the University of Newcastle. She's passionate about delivering easy to digest information and content relevant to her key audiences and stakeholders.